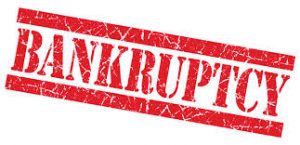 Chapter 7 and Chapter 13: Which Is Right For You?
Often times, clients come in to our practice wanting Chapter 7 bankruptcy because it was recommended by a friend or family member with no knowledge of the requirements, regulations, laws, and specifics for each Chapter. Not to mention, each case is different with its own set of individual needs that require a custom approach to the best solution.
Bankruptcy has several options, and it's important to have an in-depth understanding of each chapter. Chapter 13 is classified as a reorganization bankruptcy, whereas Chapter 7 is a liquidation bankruptcy. Unlike liquidation of your debt, in a Chapter 13, you will be required to present a structured repayment plan to court showing how you will use your income to pay off your debts over 3-5 years time. In other words, you are in a bankruptcy for three to five years repaying your debt.
If filing for Chapter 13 is something you decide you want and the court grants it to you, you must be able to demonstrate that you are able to not only pay for your basic living expenses, but also have enough income left over to repay your debts to prevent you from falling behind and starting back at square one. 
This is a simple, quick explanation of how a Chapter 13 works. There are many moving parts and intricacies of the law which is why it is of upmost importance that you work with a seasoned attorney. Alla has over 10 years experience in bankruptcy law and can breakdown the process for you in a manner you understand with empathy for your situation. Filing for bankruptcy is overwhelming as it is already, don't make it more stressful by hiring someone who cannot explain the process to you. The good news is that you do not need to file bankruptcy on your own, we are here to help you and we are here to work for you. 
Click here to book your free consultation now or call our office at (213) 596-0265. Let us take the weight off your shoulders and help you get back on your feet again.