In light of the rapidly changing conditions due to the COVID -19 virus, I wanted to take a moment to let you know that Tenina Law is prepared to support you throughout the crisis. While we don't know what the next few weeks will look like, we are confident that we will be able to navigate them together with you. We are taking every precaution to provide for the maximum safety of our staff and clients. We will continue operating during our regular business hours but with an emphasis on remote access. We are equipped for remote consultations and meetings. We can set up a Skype appointment, Zoom meeting, or another kind if necessary.
Read More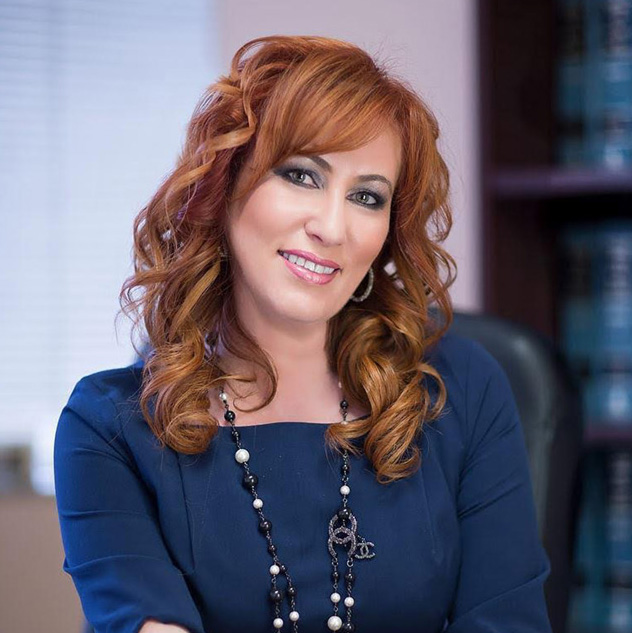 Alla Tenina, Esq Founder
Tenina Law, Inc. is a highly-regarded and well-established full service firm. We become your trusted advisors and provide personal approach to law. Tenina Law, Inc offers legal services for multitude of engagements to meet the needs of our clients. We provide critical guidance when you need it most. We are able to draw on the skills of the leading practitioners with depth of experience  to enable us successfully to represent clients in a wide range of issues.
Trust

I helped my parents setup their living trust with Alla Tenina. They had a bunch of requests and conditions on their trust but Alla helped us every step of the way and explained our options thoroughly. Shes amazing and her prices are definitely competitive and her services are of the highest quality. She was very patient and respective of their wishes.

Thank you, Alla!

IRS Problems

Alla and her team are highly professional, efficient, persistent and results oriented. I can't imagine you'd want anything more in an attorney but when I turned to Alla for advice she made me feel immediately at ease as well. I won't get into the gritty details of my scuffle with the IRS but she made quick work of it and now I'll never have to deal with the unpleasant IRS ever again. I can not recommend her enough- simply absolutely professional. I am very satisfied and extremely grateful to her. Thank you Alla!

Insurance Nightmare

I came to Alla after I had a terrible automobile accident. I was horrified  just thinking about dealing with the insurance agencies. She listened to me and took care of all the problems associated with the case, I got a nice settlement 6 months later. She has also helped me on some of my business ventures in which I had no clue what to do, where to start, who to trust and who to believe. Alla was able to show me my options, explain the consequences for each option and provide me with the best and most creative solution. She really does tailor to her clients needs which is a virtue to have in times which everyone seems to be looking out for themselves. I have and will continue to send me friends over to her, simply the best!

Bankruptcy

Alla is amazing I've been having alot of problems with my debt and needed help fast. I setup an appointment with Alla to file for bk she took care of everything so fast. She's really nice friendly and makes sure everything is done on point. I will recommend anyone that needs help in a financial situation. Alla and her team are very professional and will help you through the hole process.
Tax Resolution
Tenina Law, Inc. is a highly-regarded and well-established Tax and Dispute Resolution practice and have acted in many of the complicated tax disputes before the IRS and the United States Tax Court. We are able to draw on the skills of the leading practitioners with depth of experience in Tax Resolution to enable us successfully to represent clients in a wide range of tax-related disputes.
Our experienced team helps resolves your IRS tax problems. Whether you are an individual who accumulated penalties and interest, or a business owner who is faced with payroll tax or other tax problems, we can help.
Bankruptcy
A better name for Chapter 7 is the "Fresh Start" Bankruptcy. The reason is that a Chapter 7 Bankruptcy can wipe out the most common unsecured debts such as credit cards, medical bills, personal loans and all other debts which are not 'secured' against some collateral.
There are many different Chapters that you may qualify for. Our experts will determine the best possible chapter for you based on your qualifying circumstances.
Wills and Trusts
We are focused to help our clients to get a fresh start during these tough financial times. We work with our clients to provide them with honest and proper legal advice. Each client is unique and treated as such. Wether it's a burdensome home loan or mounting debt, we help each client in coping with these difficult times.
Wills and Trusts are just tools in the larger process of "estate planning." There is an unfortunate, widespread misconception that this is a subject of interest only to the wealthy. In fact, an estate plan provides the legal mechanism for disposing of property upon death in a way that recognizes your wishes and the needs of your survivors, while minimizing taxes. For many it involves, even more importantly, planning for the handling of affairs in case of disability, and the deeply personal medical choices to be made as life nears its end. Estate planning is not just for rich people.
Tax Audits
We provide tax planning counsel for individuals and estates, sole proprietors, corporations, partnerships and limited liability companies (LLCs). Before you make a business decision that could have negative tax consequences, get in touch with our firm for comprehensive legal counsel from a skilled taxation and finance attorney.
We can advise you on strategies to minimize your tax burden, including the most appropriate timing for incurring a business expense or selling an asset, such as a piece of real estate or a business. If you operate a business across state lines or in multiple states, our firm can provide legal guidance regarding the allocation of income across states and sales tax and filing requirements.
Personal Injury
Nothing can change your life like an unexpected accident caused by the negligence or misconduct of another person or group. You may be facing exorbitant medical expenses and pain, suffering, emotional stress, and other non-economic damages. You should not be responsible for these costs and losses; personal injury and wrongful death laws were written for your protection.
At Tenina Law, we work hard to hold negligent parties accountable through claims and lawsuits. Our firm has been fighting for the rights and interests of many accident victims, let us fight for you. Our goal is to maximize the amount of compensation you receive through proven methods while protecting you from being taken advantage of by the insurance carriers.
Concierge Law
A concierge lawyer is a trusted advisor who helps clients make informed business, personal, financial and legal decisions, without the client having to be concerned about being billed by the minute or hour. Clients often forego legal advice because they are making decisions on the fly and can't wait for, or otherwise decide they don't need or can't afford a full-blown legal opinion. The firm's concierge approach to law emphasizes prompt, personal attention to its clients' varying needs at various times, such that the "billable hour" is taken out of the equation.
What's going to happen to your savings once you're gone? Are you 100% confident about who's going to be given your legacy? During uncertain times, it's natural to think about the future. At Tenina Law, we've helped many during this time to set up wills and trusts. That way, people are prepared for the future […]
ADDRESS
15250 Ventura Blvd Suite 601
Sherman Oaks, CA 91403
Hours
Monday – Friday
9:30 – 6:30pm