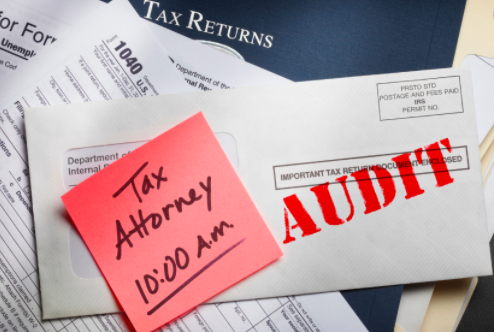 When it comes to tax lawyers and accountants, both assist in tax planning and making financial decisions for the business. The tax lawyers like https://www.teninalaw.com/ specialize in tax. Whereas, accountants help you with information and advice. So, choosing a tax lawyer is always the better choice for complex tax hassle.
Why Do You Need a Tax lawyer?
Most people's goals as business owners is to make as much from their annual incomes. The first aspect to look at is the taxes to be paid on the gains. Hence, having proper business fund management is essential. Tax debts are another issue that require some good advice from a professional. They could help in negotiating your points with governments and speeding up the formalities. A tax lawyer can help big firms prepare their audits or challenge your tax debts as well. For any complex legal tax advice, professionals are the way to proper guidance. Apart from all this, if you aren't familiar with tax legislation, an adviser could help and give more than just legal guidance.
Tax Lawyers for Businesses
If you own a start-up business, Tax attorney could get your business the much-needed funds by strategically saving them. Getting you deals that you might even benefit from. You can avoid ATO penalties and save yourself from the legal trouble of high taxes for some import-export businesses. They can help you determine how to structure your taxes as low as possible.
Furthermore, if your business involves a lot of taxes, buying and selling of businesses, you could help save yourself from debts by gaining on profits and purchases faster through depreciation.
Leaving Money to Heirs
When leaving some funds or liquid assets for your family, you will want it to be as less of a hassle for them as possible. You must make sure they receive as much of those assets as possible, and this is where a tax attorney comes into the picture.
If you're unmarried and retiring with $5.49 million for someone, or are wedded and leaving assets of around $10.98 million, the people whom it concerns would be cut off around a 40% tax rate on this wealth. Thus hiring a tax lawyer can assist you in organizing your assets, to reduce the taxes they will need to spend inheriting the inheritance.
The Best Tax Lawyers
When hiring a lawyer, make sure that you hire one who has attained a Master of Laws grade in taxation. This degree ensures that your attorney realizes how to deal with a wide range of tax topics. It can be relaxing knowing you're in safe and experienced hands. An unorganized, non-professional attorney might end up getting you into more troubles rather than getting you out of them. It would be the last thing you want from hiring the attorney.
There is no doubt that you need a tax lawyer. Hence said, tax lawyers must be chosen wisely. All of them must fulfil some basic set of regulations before they can deliver their services. So, if you're going through an audit, a tax attorney can assist you with your audit to get outcomes that land in your favour. You could utilize your time into more important subjects. So choose wisely before you invest your funds.
Contact us to learn more about working with a tax lawyer today.