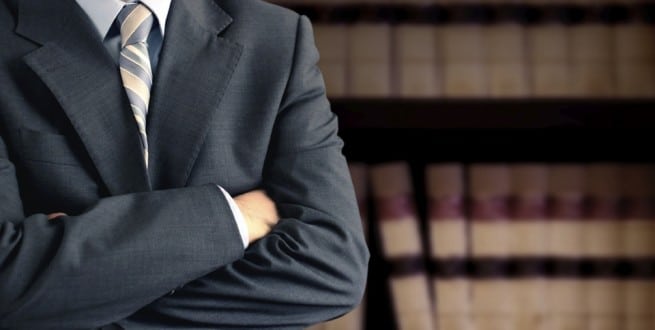 5 'Must-Haves' in a Los Angeles Bankruptcy Lawyer
A good Los Angeles bankruptcy lawyer is your best option for a successful bankruptcy filing. It is possible to file for bankruptcy on your own, but it is not recommended. The judicial system advises that Chapter 7 and Chapter 13 personal bankruptcy filings require careful preparation and knowledge of legal issues. You may lose your rights if you make mistakes or misunderstand the law.
How a Los Angeles Bankruptcy Lawyer Can Help You
A bankruptcy lawyer could be worth their time in the following ways:
Helping you make the right decision about whether or not to file for bankruptcy.
Advising you on which type of bankruptcy to choose (the main types are Chapter 7 and Chapter 13).
Helping you determine what property you may be able to keep.
Providing input about the tax implications you will face.
Advising you on whether or not you should continue to make payments to creditors.
Key Points to Remember As You Search for a Bankruptcy Lawyer
Find a Specialist
There are many areas of law that lawyers can practice. It is best to find someone who specializes in bankruptcy. An attorney who does not specialize in bankruptcy law will likely be unaware of the details of this practice area and of the most recent legal developments. A good sign would be membership in an association such as the National Association of Consumer Bankruptcy Attorney.
Select an Experienced Attorney
Ask about the experience level of an attorney. Not necessarily, someone with more experience is better than someone who has less. It is important to know how many bankruptcy cases they have handled successfully. According to the National Association of Consumer Bankruptcy Attorney, there are many attorney who have been practicing bankruptcy law for years but never really learned the subject. Others may have a general practice and file cases occasionally. You don't need the experience of a 25-year-old bankruptcy attorney. 
Local Bankruptcy Lawyers Are Your Best Bet
The attorney must be familiar not only with bankruptcy law but also with the local laws in the jurisdiction where the bankruptcy case will be filed. Bankruptcy procedures can vary from one area to the next. It is important to find a bankruptcy lawyer who has been practicing in the area where you are filing. You can benefit from their local knowledge and experience with personnel and court procedures. Tenina Law is the best San Fernando Valley bankruptcy lawyer. Contact us today so we can give you the best legal advice!
Avoid Bankruptcy Mills
So-called "bankruptcy factories" are able to handle large numbers of cases while not focusing on each case. Avoid lawyers who use such an "assembler" approach. You can also find "petition preparers", who are not attorney but will fill out the bankruptcy paperwork on your behalf. They can't offer legal advice and will not help you navigate the bankruptcy process.
It All Comes Down to Your Comfort Level
You should choose a Los Angeles bankruptcy lawyer that you are comfortable with. To best understand your case and to represent you, you need someone who is willing to listen. Do not base your decision solely on the price. If they are successful in representing you, paying a good lawyer's going rate can save you money. A low-rate lawyer could cut corners and cause a negative outcome in your bankruptcy case. Ask for recommendations and conduct your own research online. You could also use the NACBA as a resource. This will hopefully help you locate a bankruptcy lawyer in San Fernando Valley who meets your needs and leads to a positive outcome in your case.
Work With the Best Los Angeles Law Firm
Whether you are filing for Chapter 7 or 13, you will have to find a bankruptcy lawyer to assist you in filling out the appropriate paperwork and getting that bankruptcy dismissed. When interviewing lawyers, take the time to find out how many cases they've handled and their success rate overall.
The best way to determine whether Tenina Law or another law firm is the right choice for you is to request a free consultation. You'll meet our experienced bankruptcy attorney in San Fernando Valley, and get all your questions answered in a free initial meeting.
Our mission at Tenina Law is to serve our clients, by helping them through the complex bankruptcy process and guiding them toward debt relief. Contact us today!