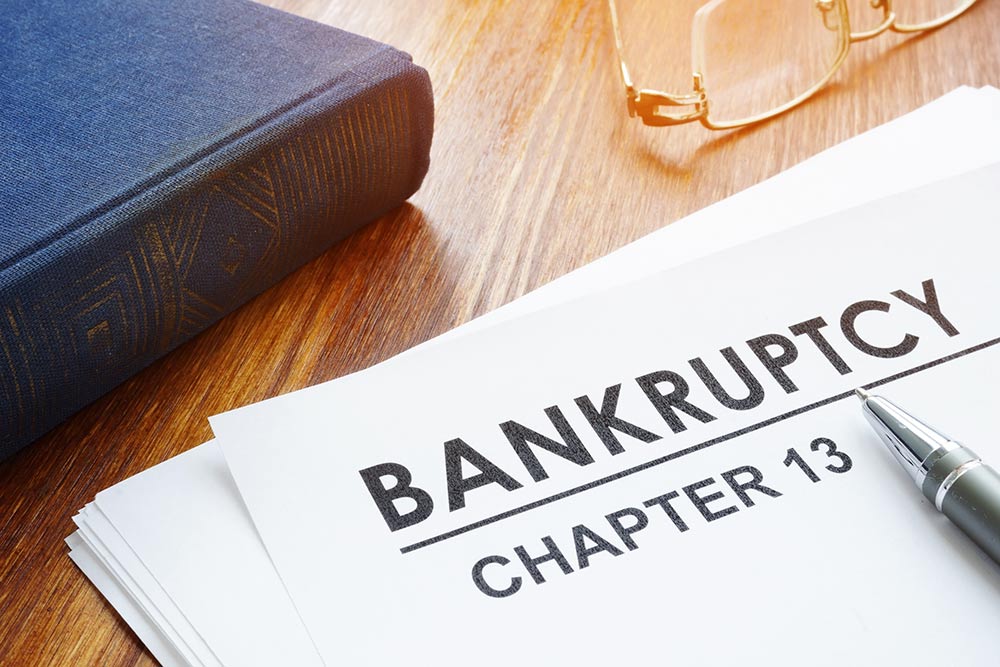 What Is Chapter 13 Bankruptcy in California?
Chapter 13 bankruptcy in California allows a debtor to keep property that would otherwise be collected by creditors through garnishment. In return, the debtor must commit to paying part of their income to creditors over 36 months.
California Chapter 13 Bankruptcy Process
Chapter 13 bankruptcy is one of the most common bankruptcy filings made by individuals in the state of California. In this process, you will have to submit a detailed monthly budget statement and pay off all your debts within three to five years' time.
Deciding If a California Chapter 13 Bankruptcy Is Right for You
There are a lot of factors that can affect how much you have to repay your debt:
Your disposable income refers to the money you have left each month to pay your debts.
What debts and how much are you responsible for?
Whether bankruptcy exemptions protect all of the equity in your assets
The length of your bankruptcy plan
Recent financial transactions
Other factors may also impact the amount of a Chapter 13 plan. If you're unable to repay your debts or have income that is not sufficient for Chapter 7 bankruptcy, a Chapter 13 bankruptcy case could be right for you.
Finding a Chapter 13 Bankruptcy Attorney in California
Finding the right bankruptcy attorney can be confusing, long, and frustrating. We understand how stressful it is to have filed for bankruptcy knowing that your credit is at risk of being damaged more. But you shouldn't have to worry about who to hire as your legal team should provide you with the best chance of having a fresh start. Call Tenina Law today!
What are some of the benefits of hiring a Chapter 13 bankruptcy attorney in California?
A trusted legal advocate who is familiarized with bankruptcy laws
Reminds you of deadlines and hearings related to your case
Determines if Chapter 13 is right for you
Calculates the smallest Chapter 13 payment that law permits
Maximizes your asset protection to make sure that all your assets, including your vehicle, are protected
Completes and files all required bankruptcy forms
Guides you through the process by explaining each step and providing support during hearings
Protects you against aggressive creditors who might want more than you are entitled to
It is a guarantee that an experienced Chapter 13 bankruptcy lawyer can help you with your case and avoid mistakes that could cause damage.
California Credit Counseling and Debtor Education Courses
You must complete two bankruptcy classes to be eligible for Chapter 13. These courses typically take between 90 minutes and 2 hours.
Approved providers in California:
California Credit Counsel Agencies
California Debtor Education Providers
It is smart to make sure you use the most up-to-date list of approved providers. The Credit Counseling Course must first be completed before you can file for Chapter 13 bankruptcy. You won't forget it and you won't lose your bankruptcy discharge.
Filling Out Your Bankruptcy Forms
A typical Chapter 13 bankruptcy pack can exceed 100 pages. Your bankruptcy lawyer will review each form with you before you submit them to the court.
The forms for a California Chapter 13 case include information about your:
Real estate
Personal property
Exemptions from bankruptcy
Debt
Income
Expenses
Co-debtors
Executory Contracts and Leases
The Statement of Financial Affairs contains nearly twenty-six questions about your financial transactions. Your bankruptcy attorney will help you gather the necessary information to fill out your bankruptcy forms.
Filing Chapter 13 in California, Attending Court
Your bankruptcy attorney will file your bankruptcy papers and give you a case number. You will be accompanied to the hearings by your bankruptcy lawyer.
Once your Chapter 13 plan has been approved, you will continue making your Chapter 13 bankruptcy payment until the case is closed. Your attorney can help you complete your bankruptcy plan. As well as eliminate any debts that could be keeping you from achieving your financial goals.
Contact Tenina Law Today
If you're struggling with overwhelming debt, you should call Tenina Law right away to see if you qualify for Chapter 13 bankruptcy in California. If you're looking for a reliable and trustworthy San Fernando Valley bankruptcy lawyer to help resolve your financial issues, look no further than Tenina Law.
Our firm understands how difficult it can be to start over in the midst of debt, but we'll make the process as simple as possible by walking you through each step. With the help of our bankruptcy attorney in San Fernando Valley, you can get your financial life back on track, and emerge more secure than ever. For more information, contact us today.