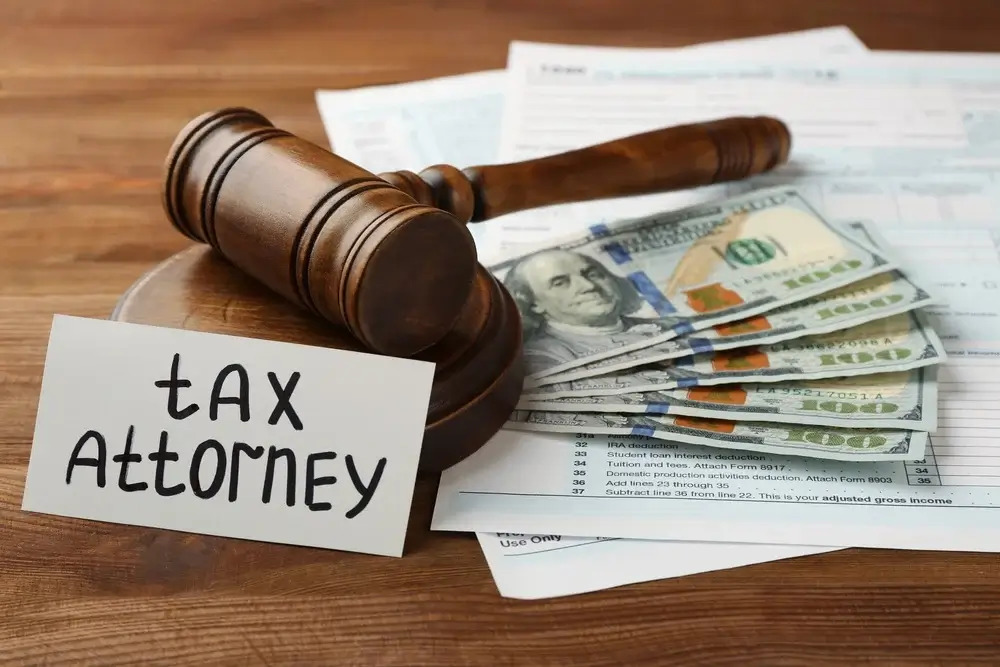 Hire An Experienced Local Tax Attorney In Orange County
Whether you need assistance in completing your business or personal taxes it is often necessary to have a professional tax attorney on your side if there's ever a major conflict. Knowing that you have somebody in your corner to represent you can be a crucial factor with taxes and the law. It occurs far too often that a person is accused of tax fraud or finds difficulty with international tax consequences or working abroad. If you've ever had difficulty with your taxes in the past or you're facing an unusual tax year, it may be wise for you to seek out a tax attorney in Orange County.
A tax attorney in Orange County can help you through the process of negotiating with the IRS if you had difficulty paying your taxes on time or if you're currently involved in a tax audit. Working with our skilled tax attorney can help you find a formal and transparent prediction for your future as well as have representation that can provide you with the best outcome for your tax conflict.
A tax lawyer can inform you of your responsibilities and rights as a taxpayer in the United States and make sure that your business or personal taxes can be properly audited to identify any issues fast. Whether you're confused about a tax issue you are facing or you're involved in your very first audit, we are a team that can help you sort out the mess and get back onto your life or business operations. Without proper legal representation, you might find yourself constantly weighed down by a tax dispute or you could face steeper penalties and fines without the proper representation.
Any type of tax dispute can be an extremely difficult business to get through and it's a complicated procedure without the right legal professional guiding you through the process. Our team of skilled attorney provides you with a proper advocate to help you through a tax dispute and to make sure that the dispute can be properly resolved. We have attorney with many years of experience and we can provide you with successful representation for your tax needs. We're familiar with current tax law and by using our services you could save thousands of dollars in fines and pay back the IRS. Just having our team on retainer can give you a better chance at helping you save your business or experiencing further tax complications as a result of representing yourself. 
We will provide you with a tax attorney in Orange County, our team has over 20 years of experience. Our attorney have years of experience in taxation law and we have continued to evolve our understanding of current IRS standards so that we can serve expert negotiators. Whether you're experiencing a business or individual taxation problem, it's our goal to get you through the dispute quickly and with the fastest resolution to reduce your stress. We're a team that can help you make sense of the interest and penalties that continue to stack up on your account. If you've left a tax dispute for years or you are facing a series of other issues related to a tax account, we are a team that is ready to help you with the timely answers that are required to help you through taxation issues. 
Contact our team today and we can help you proceed through any tax issue quickly so that you can find a proper resolution today. It's our goal to work tirelessly to help you make sense of any tax dispute and to ensure that you are able to find a solution that permanently resolves any taxation issue quickly.
If you are interested in learning more about working with us, contact our team of legal tax experts now.
Where We Operate
Our team primarily operates out of Southern California, and the surrounding areas. We are available to help with your tax management with the IRS and can work with any Californian. Some of the main areas we serve include:
We are Southern California's best tax attorney. Tenina law is a group that has been in business for more than 20 years. We are tax experts and have successfully managed numerous IRS negotiations. No matter if you're a business owner, or someone looking for immediate help with tax issues, we can help. Penalties and interest will not stop accruing as long as the tax problem isn't resolved. Our team can help you get the tax assistance that you need quickly. Our team is open and transparent, so you will get the right information to solve your tax problems. We want you to be able to quickly and efficiently get the answers that you need to resolve your tax problems.
The Services Provided By Tenina Law
So if you are looking for a "tax attorney near me", Contact us today to learn more about working alongside a tax attorney in one of the many Southern California cities we provide service for.