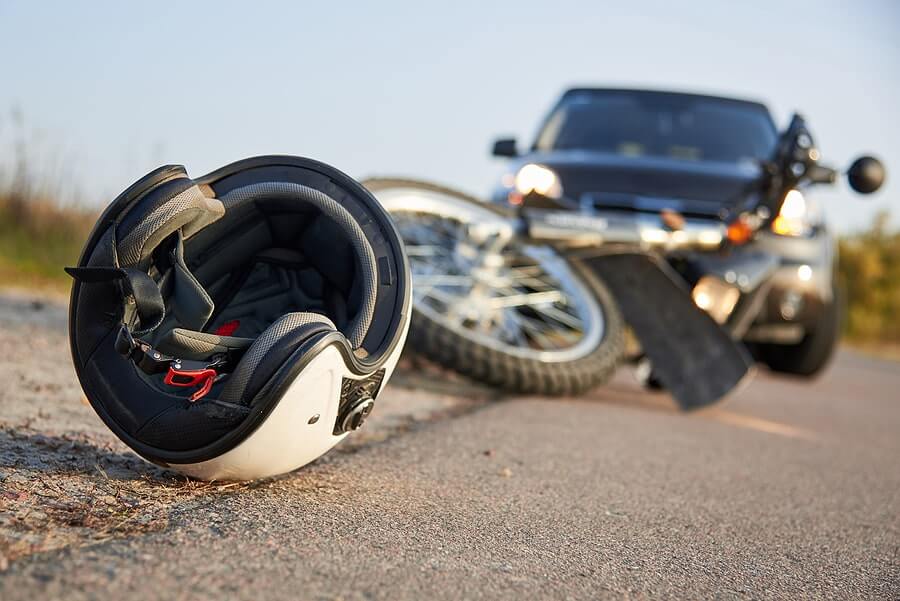 How long does a motorcycle accident lawsuit take? Individuals often inquire as to the length of time required to settle a motorcycle accident claim, which ultimately depends on several variables. These can include intricacies of the case itself as well as levels of cooperation among all parties involved along with the severity of the incident itself.
Most cases settle out-of-court within six to twelve months, so those seeking compensation for medical expenses, pain, suffering, or other losses caused by accidents must familiarize themselves with both the claims procedure as well as factors influencing the settlement timeline.
Why File a Motorcycle Accident Claim?
An injured person has the legal right to compensation following a motorcycle accident. If the other party was at fault, your claim would need to be filed with their respective insurance provider. Otherwise, if it's determined that your negligence caused an incident then this claim must be submitted against their driver's policyholders directly.
You can file a claim to receive compensation for certain damages, such as:
Medical bills
Lost wages
Loss of future earnings
Property damage
Mental anguish
Disfigurement and scarring
Permanent disability
Loss of companionship
Wrongful death
Settlement amounts represent what your insurance company has agreed to pay you in order to compensate you for damages sustained in an accident claim. Unfortunately, insurers typically do not give out large settlement amounts when handling personal injury cases, so you will likely need to negotiate for an increased payout amount.
Your legal representation, the way the adjuster handles your claim, and other factors may all impact how quickly your claim can be settled.
How Long Does a Motorcycle Accident Lawsuit Take – Timeline
Motorcycle collision claims are typically resolved within one year from the accident date. The majority of these claims find resolution within a year unless intricate factors arise or the case proceeds to court. Collaborating with a seasoned motorcycle accident attorney guarantees the continued progress of your case.
This is how the claim process works, and how each step affects the settlement timeline.
Evidence Is Gathered to Support Your Claim
The insurance company of the party at fault can be contacted to file a claim for a motorcycle accident. They are responsible for your damages if they are at fault.
You can get help from a motorcycle accident lawyer to gather evidence about the accident, the negligence of the person at fault, and the damages you suffered. Evidence you will need to back up your claim is the following:
Doctor's notes: Detailed reports of your injuries from your doctor can help prove the extent of your injuries.
Rehabilitation therapy records: If your injuries require physical therapy or other types of rehabilitation, these records can help demonstrate the extent of your injuries and the cost of your medical care.
Lost wages: If you had to miss work due to your injuries, document this loss with pay stubs or a letter from your employer. This could help you recoup these losses.
Pain and suffering: This can be difficult to quantify, but maintaining a journal describing your physical and emotional suffering can provide compelling evidence.
Police officer testimony: If possible, get a statement from the police officer who responded to the scene. This can lend additional credibility to your account of the accident.
Dashcam or GoPro footage: If you or nearby vehicles had a dashcam or similar device installed, the footage could be invaluable in proving your case.
GPS data: Some modern vehicles keep track of speed and direction, which could help corroborate your version of events.
Impact of Motorcycle Accidents on Injury Claims
Motorcycle accidents are also more severe than other types of accidents, as motorcycle riders tend to be more vulnerable than people in cars. Motorcycle accident victims are often left with serious injuries which take time to heal.
You'll want to wait until your medical bills are totaled (and you understand how your injuries affect other aspects of your life such as lost work time) before filing a claim. The value of your claim will depend on this. This will have an impact on the time it takes to settle your claim.
Your Personal Injury Claim Is Filed
To have a valid motorcycle accident claim, you must provide proof that:
The party at fault was negligent.
Their negligence caused your accident.
The incident caused you to suffer damages.
Ordinary negligence is the lack of "ordinary diligence" which represents the standard of care a reasonable individual would exercise in comparable circumstances.
In the majority of motorcycle accidents, the responsible party is typically another driver who caused the incident due to their negligence. The liable parties may encompass governmental entities or corporations.
The Insurance Company Responds to Your Claim
The insurance company must reply to your claim after receiving it. The insurance company may approve your claim if your evidence is convincing. They will pay you the full amount that you request. Insurance companies often fight injury claims and make it hard to receive the full amount.
Insurance companies may use tactics such as:
Responding to your claim as slowly as possible.
You are blamed for part or the entire accident.
Do you have any questions about your injuries?
Intimidating you or encouraging you to settle quickly.
They offer you a lowball settlement in hopes that you will accept it.
A motorcycle accident attorney will be able to communicate with your insurance company and make sure they do not take advantage of your situation. You should not sign any documents, accept any money or give recorded statements from an insurance company before consulting with an attorney.
Negotiation and Settlement
Your attorney will engage in negotiations with the insurance company if they propose an inadequate compensation amount, reject your claim, or deliberately prolong the process. Their objective is to secure the highest feasible compensation encompassing your past, present, and future losses.
The initial settlement offer from your insurance company typically arrives within 20-30 days. Subsequent negotiations may extend over several weeks beyond that initial period. This entire procedure generally spans between 30 and 6 weeks, with the exact duration contingent on the course of negotiations.
More intricate cases may entail a lengthier settlement period. Your accident attorney will diligently strive to minimize any potential points of contention with the insurance company. If all progresses as intended, the settlement should be promptly disbursed.
Accepting a Settlement Versus Filing a Motorcycle Accident Lawsuit
The insurance company might request your signature on a release if your attorney has successfully negotiated an equitable settlement. By affixing your signature to this agreement, you acknowledge the offered sum and effectively close your case. Subsequently, you relinquish your ability to pursue legal action about the incident.
This constitutes the typical resolution process for most motorcycle accident claims. With the aid of a proficient attorney, you frequently attain a settlement that comprehensively addresses your damages. However, certain cases exhibit greater intricacy, and your legal counsel might advise initiating a lawsuit.
Your lawyer will serve as your guide throughout the legal proceedings. Opting to take legal action against the at-fault party and their insurer in a court of law, though, may extend the duration of the process. It's noteworthy that even if you decide to proceed with a lawsuit, the case can still be settled on the day of the trial. Insurance companies often endeavor to reach a settlement to circumvent the expenses associated with a trial.
Talk to a Motorcycle Accident Lawyer for FREE Today
The specifics of your claim will determine how long it takes to settle. You may be able to settle your claim within a year, or even two, depending on the length of time it takes for you to heal. Contact Tenina Law to maximize your chances of recovering compensation for all damages.
Over the past 20 years, our motorcycle accident attorney have helped injured bikers. We are experienced in winning these cases, and we don't charge you a fee until we recover money for you. Call us or email us to set up a consultation.
Other Services We Offer