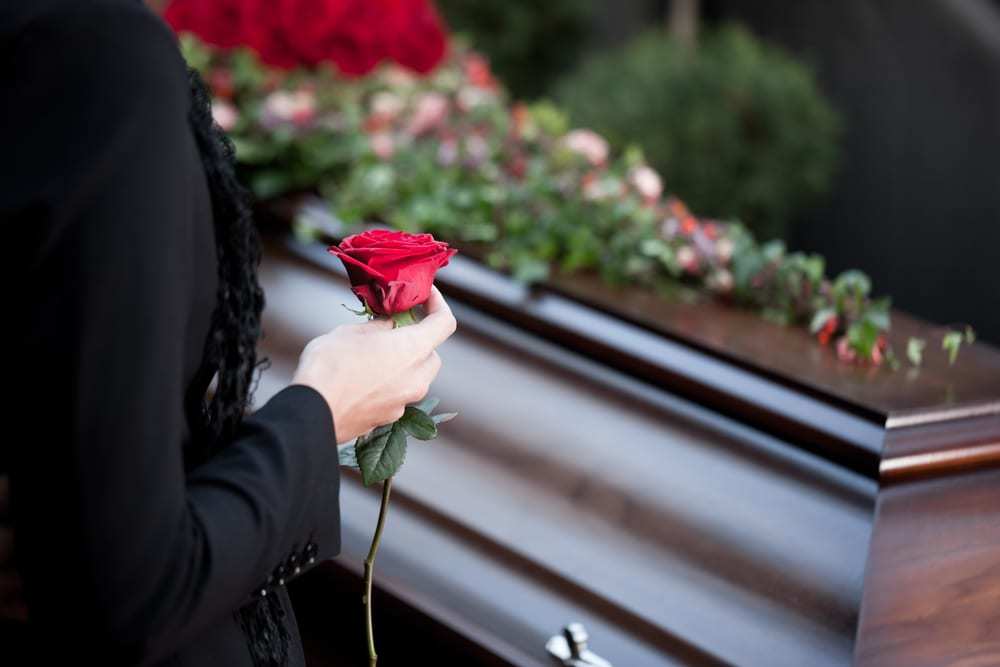 What is a wrongful death lawsuit? The family or survivors of a deceased person may file a lawsuit for wrongful death if the death was caused by the negligence or misconduct of another. In this type of lawsuit, the plaintiff seeks compensation for their losses. Losses that may be claimed include loss of companionship, funeral expenses, and lost wages.
Who Can File a Lawsuit for Wrongful Death?
A wrongful death suit can be filed when someone you love dies due to another person's legal negligence. A bartender serving alcohol to someone who drove is an example of an at-fault party. Other examples include a driver involved in a car crash, a medical professional or doctor, and a business owner who failed to maintain their property.
Each state has different laws regarding wrongful death. The statutes of each state usually define who can sue for wrongful death and limit the amount that may be awarded for damages. These lawsuits were created to help orphans and widows.
When Do Wrongful Death Claims Apply
A wrongful death claim may be filed when a victim, who would have been able to file a personal injury lawsuit against the defendant, had they not died as a result of the defendant's wrongful acts. This can happen in a number of situations, including:
Intentional Killing
A wrongful death suit may be filed if a person deliberately kills someone else. If the defendant murders a victim, for example, they will be charged in a criminal proceeding. Families of victims can also file civil lawsuits against the defendant for wrongful death. Separate from a criminal matter, wrongful death is a civil case.
Medical Malpractice
Medical malpractice laws allow survivors to file a claim for wrongful death against a doctor or other medical providers if they fail to diagnose the cause of death or act negligently in the care provided to the victim.
Automobile Accidents
A wrongful death suit may be filed if a person is killed in an auto accident and the investigators determine that the driver was negligent behind the wheel. Driving while drunk, failing to obey traffic laws and reckless driving are all examples of driving negligence.
Elements of a Wrongful Death Lawsuit
To bring a lawsuit for wrongful death, there must be several factors present:
Death of a person caused by negligence by another individual or the intent of another to harm that deceased person.
The surviving family members may suffer financial losses as a result of the death.
Nomination of a personal representative to administer the estate of a decedent.
The statute of limitations in the state where the deceased person died will dictate the deadlines for filing a claim. You may still file a claim if the cause of death is not determined until later in the investigation.
Damages in Wrongful Death Lawsuits
In a lawsuit for wrongful death, the most common type of damages is monetary damages. This type of damage includes loss of support, medical costs, funeral expenses, and the possibility of an inheritance.
In Florida and most other states, negligence laws are in place. These statutes outline who is eligible to receive damages as well as the type of damages that a court can award. In many states, the award for wrongful death cases is meant to compensate the victim's family financially or in other ways.
A person who is a part-owner of the estate can recover medical and funeral expenses if they have paid for them or assumed responsibility. Interest payments may be included in a damage award, starting at the time of death.
Wrongful Death FAQs
How difficult is it to prove wrongful death?
The burden of proof can be difficult to meet in a wrongful-death lawsuit. Your wrongful death attorney must gather evidence to prove the elements of your claim. It may be necessary to hire expert witnesses, whose services can cost hundreds of dollars an hour. These costs will be covered by your lawyer upfront, and you'll only be billed when you receive a settlement.
How are the settlement amounts for wrongful death determined?
The wrongful death settlement amount will be determined based on several factors, including the age and gender of the deceased. The value of any damages, such as medical expenses, funeral, and burial costs, will also be taken into consideration.
How are wrongful death settlements paid out?
When a wrongfu death lawsuit is settled, your lawyer will receive a check from the insurers of the party at fault. The settlement agreement will specify how much money will be sent to the survivors. After your attorney deducts their fees and legal costs, they will issue a check. They may also give the check to the executor.
You Can Get Legal Assistance After a Wrongful Death
You may be able to file a lawsuit for wrongful death if you had a loved one who died as a result of an accident or injury that was caused by the negligence or misconduct of a person or company.
There are deadlines for filing a lawsuit alleging wrongful death. If you believe that someone's negligence caused the death of your loved one, contact a lawyer immediately.
Contact Tenina Law Today for Expert Legal Advice
Reach out to Tenina Law for a complimentary consultation with a member of our team to discuss your wrongful death lawsuit. We offer a free legal consultation to explore your options in seeking compensation from the person or party accountable for the loss of your loved one.
Other Services We Offer