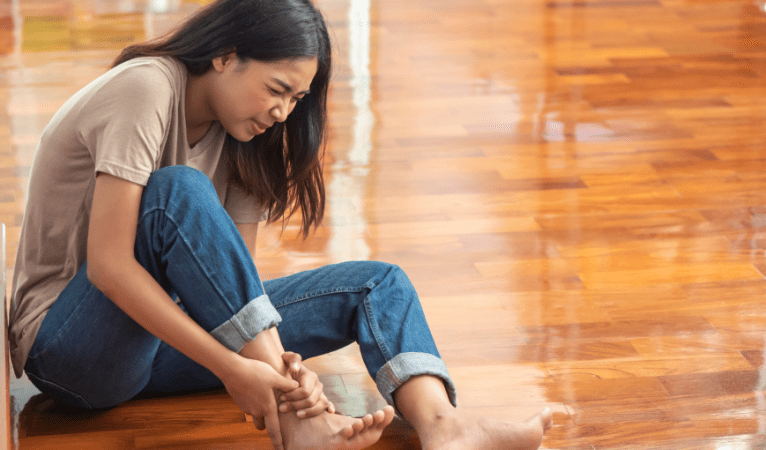 Should I get a lawyer for a slip and fall? If you've wondered what to do after falling due to someone else's negligence, the answer is yes. By taking this step, you can seek compensation for medical costs, recover lost wages during your recovery, and manage interactions with the insurance company. A personal injury attorney will assist you in filing claims, directly dealing with insurers, and handling all the necessary paperwork..
Is it necessary to hire a lawyer for a slip and fall? Recovering from the physical and emotional impact of a slip and fall accident can be challenging. Hiring an experienced personal injury attorney is crucial, especially when dealing with the added stress of covering medical bills and personal expenses during your recovery. A lawyer can assist you in assessing the validity of your case and advocate for the compensation you rightfully deserve.
California has many laws that govern the circumstances surrounding a slip-and-fall accident. It is important to contact a personal injury attorney if you've been injured due to slipping or falling. They can help you determine what compensation you may be entitled to. We will examine the specifics of slip and falls and how an attorney can assist you.
What are the criteria for a slip and fall case?
You must know the main issues and factors to determine if you have a claim and why you need a personal injury attorney.
Slip and fall claims are not available for every accident. Accidents can occur at work, businesses, your home or in the homes of others. Accidents can be caused by the victim, and not anyone else. In some cases, multiple parties may share responsibility for the accident.
Slip and fall claims must be based on negligence. They are negligent, for example, if they fail to repair hazardous conditions or place signage, or if the owner of the property fails to maintain and keep the premises reasonably safe.
The following are some of the more common causes of slip and fall accidents:
Surfaces that have become uneven or slippery as a result of ice or spillage
Handrails missing or loose
Dim or insufficient lighting
Broken or uneven steps
Uneven or broken tiles on the floor
Torn or bunched-up carpet
Broken or uneven sidewalks
The parking lot pavement has holes or an uneven texture
The physical and emotional recovery can be difficult enough. Hiring an experienced personal lawyer for a slip and fall injury is important because of the additional burden of paying for your medical bills and personal expenses while you heal.
Why You Should Contact a Personal Injury Lawyer
1. Collecting and Presenting Evidence
Proof is key to proving your claim. You can have any available evidence to support your claim. However, you will need help navigating the discovery procedure.
You will have a difficult time proving liability without the proper evidence. Your attorney can request evidence and use it to build a strong case for your injury.
2. Dealing with Insurance Adjusters
Insurance companies will not look out for you and do all they can to pay as little money as possible. Insurance adjusters work for the benefit of the insurance company.
When presented with a case involving a slip-and-fall, insurance companies and businesses always attempt to avoid responsibility. A personal injury attorney will protect your interests, and help you to avoid attempts to minimize or undermine your injuries.
3. Proving Fault and Liability
You must establish negligence by the business or individual to prove liability.
It is your responsibility to prove the other party's fault. In a slip-and-fall case, the court will only award financial compensation if there is sufficient evidence.
4. Ensuring You Receive Fair Compensation
You will have a better chance of receiving fair compensation if you can prove the extent of your injuries. In California, victims receive financial compensation equal to their losses.
Depending on the circumstances, you may receive both financial and non-financial damages.
Hire an Experienced Personal Injury Lawyer to Fight for You!
Tenina Law Firm can help you if you were injured in a slip-and-fall accident in California.
We take a careful approach to your personal injury case and will help you receive the compensation that you deserve while you concentrate on getting better. Contact us today to learn how we can help get you the justice you deserve.
Get in Touch With Our Slip and Fall Lawyers Today
Contact Tenina Law today and let us help you understand your rights and options under California law. Our experienced attorneys are here to fight for your compensation and help you get the justice you deserve. Call us now to schedule a consultation.
Other Services We Offer