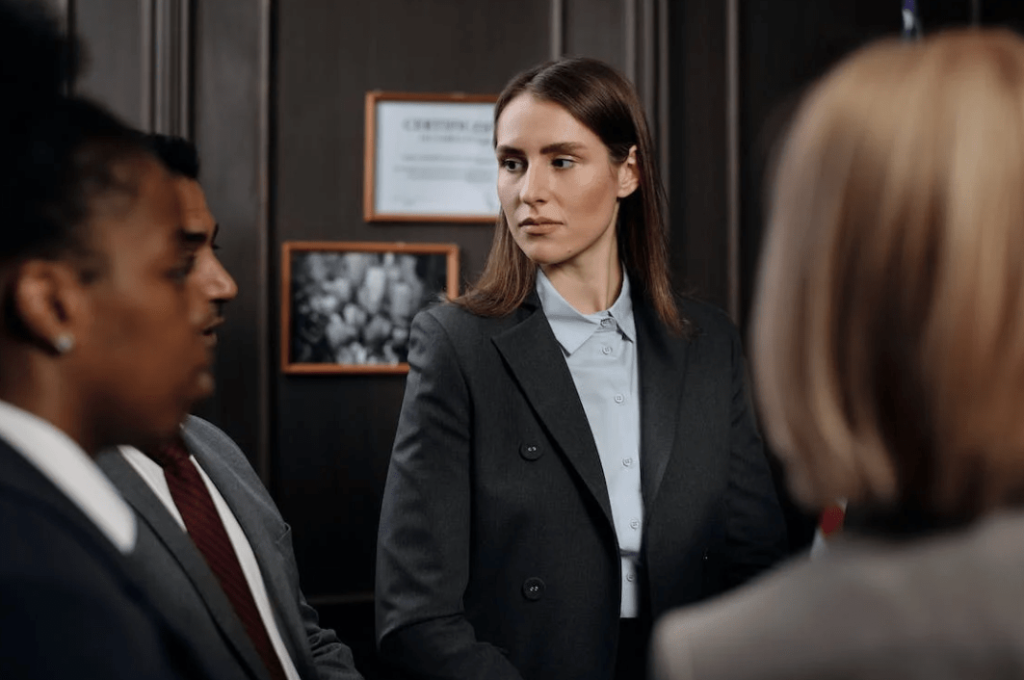 How to Find a Personal Injury Lawyer
An attorney for personal injury can help clients who have been hurt by the negligence or accident of another person. Individuals, companies and government agencies can all be sued. You will need to seek out the best personal injury lawyer to help you get the compensation you are entitled to.
Find the Best Personal Injury Lawyer
When searching for the right personal injury lawyer to represent your case, there are many things you should consider. There are many options available and it can be difficult to choose the right one. Although the industry's reputation may not be good, there are still many skilled personal injury lawyers. Here are some ways to find one.
Find an Experienced Lawyer
Specialists and generalists are the norm for lawyers. You should look for a lawyer that specializes in personal injury and accidents. They will be more familiar with the laws applicable to your case. You will also be able to access the expertise of medical professionals and experts to help you with your case and obtain treatment for your injuries. Ask how long they have been practicing personal injury law.
Ask About Their Success Rate
An attorney with more experience in handling personal injury cases is essential. Most personal injury cases settled between the parties. However, a few cases go to trial. An attorney who has been able to negotiate settlements and successfully litigate personal injury cases up to a jury verdict is essential. Ask the attorney about their success rates. They won't be able to provide this information, so they probably don't have one.
Ask for Referrals
Nearly everyone knows someone who has been through a workers' or personal injury case. Ask your friends and family to refer you to a lawyer they have had a positive experience with. Referring friends and family can help you build a list of potential lawyers to interview. You can also use this information to learn from someone who has had bad experiences with a lawyer.
Work on Contingency
Lawyers can be expensive. They charge hundreds of dollars per hour. This is something you won't be able to afford if you have been injured. Reputable personal injury lawyers are available on contingency. They don't get paid unless you get paid. You can expect contingency amounts of 25% to 40%. Make sure you find a lawyer who is comfortable working within these ranges. To ensure you get the best possible settlement, they will take a cut of your winnings. The good lawyers also include legal fees in the final settlement.
Find Someone You Can Get Along With
Personal injury cases can be difficult. You will need to go through a lot of steps before you are able to get a fair settlement. You'll have many ups and downs, and you will want to be happy about the conversations that you have with your lawyer. You want to find a personal injury attorney that you can get along with. The attorney will listen to your concerns and answer them. The attorney is in your best interests. You might consider moving on to another attorney if you feel they are only interested in making a buck.
A Professional Office
Personal injury cases have many moving parts and must be completed within the stipulated deadlines. Professional offices indicate that a lawyer has the right processes in place to perform their job efficiently. A lawyer with a well-organized office and properly organized files is a good choice. You should expect your lawyer to be prompt in responding to your questions and on time for meetings.
Interview Multiple Lawyers
It is a good idea to speak with multiple lawyers in order to determine who you will be best matched. Compare their experience, costs, and office environment. Meeting with multiple lawyers will help you get a better idea of your case's expectations. You'll get a sense of your case challenges and your chances of success from each lawyer. Don't be fooled by someone who exaggerates your success. They might not have the right credentials.
Why You Need a Personal Injury Lawyer
Although it is possible to settle a personal injury case by yourself, you could be doing yourself a disservice. It is possible that you don't know everything that the law gives you. You may find it difficult to navigate the law and use it to your advantage. A personal injury lawyer can help you navigate the law and use it to your advantage. Not only are there legal benefits, but also a great emotional benefit to having someone else deal with the details and negotiate for you. This frees you up to focus on the things that are most important to healing from your injuries.
Do You Want To Settle or Go to Court?
Working with a personal injury lawyer will result in a time or several when the liable party presents a settlement to you. You will decide if you feel this settlement is sufficient and if you are ready to settle. You may want to take your chances in court if the settlement is not fair. However, no one can tell if you'll win in court.
Contact Our Personal Injury Law Firm
Seeking help with your personal injury case in Los Angeles? At Tenina Law, we prioritize our clients. Your well-being is our top concern, and our dedicated team is here to guide you through the process. Reach out to us today without hesitation. Together, we'll work to ensure you receive the compensation you deserve. We're here to make it happen, and your satisfaction is our goal.
Other Services We Offer