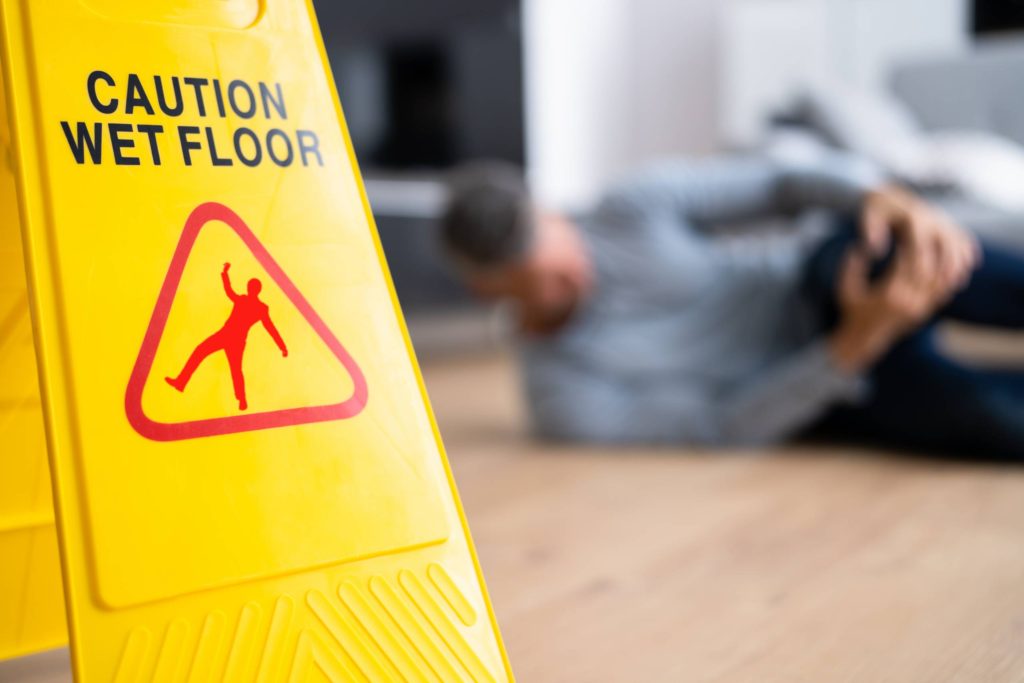 What Should I Ask My Slip and Fall Attorney in Orange County CA?
A slip and fall attorney in Orange County CA can help you if you were injured in an accident on another person's property. Many personal injury lawyers offer a free consultation to help you learn more about filing a slip-and-fall injury claim and answer your most pressing questions.
You should ask your slip and fall attorney in Orange County CA certain questions. These questions can vary depending on the client, but some examples of questions to ask are:
Am I Responsible for Any Up-Front Attorney's Fees or Other Costs?
Most slip and fall lawyers work on a contingent basis. This means they assume the risk of litigation and only receive their fees if they win your case. You may be responsible for any additional upfront costs such as court filing fees and any fees required to obtain important documents. It may be helpful to know what your financial outgoings will be for a personal injury case.
What Is Your Track Record with Slip and Fall Claims?
It is a smart idea to ask your lawyer if they have experience with handling slip-and-fall accident cases. It can be difficult to prove negligence in slip-and-fall accidents. You will want to make sure your lawyer has dealt with these cases before. Your lawyer should be familiar with the relevant federal and state laws. Expert witnesses may also be available for testimony.
What Are My Chances of a Positive Outcome?
An attorney cannot tell you if you will win or lose your case. However, they can help you determine if you have a strong case against the defendant. You don't have to pay anything upfront if your attorney agrees to take over your case on a contingent basis.
What Is the Best Way to Get an Out-Of-Court Settlement?
The Bureau of Justice Statistics states that many personal injury cases don't go to court. Your lawyer might be able to give you an indication based on the details of your case as to whether an out-of-court settlement is possible. You can also get information from your lawyer about the pros and disadvantages of settling in court or out of court.
Compensation for a Slip and Fall Claim
According to the Centers for Disease Control and Prevention, medical expenses and lost wages can be very high for accident injuries. When speaking with your slip and fall attorney in Orange County CA, you may want to bring up the topic of compensation. Based on your losses and injuries, your lawyer can advise you about what you might be entitled to.
A higher settlement is generally required for more severe injuries than for minor ones. They may require more treatment and could have long-lasting consequences for accident victims. You could be eligible for compensation that includes, but is not limited to:
Hospitalization bills
Visits to the doctor
Medical equipment
Rehabilitation therapies
Prices for medication
Future medical bills
Future income loss
Loss of earning potential
Anguish and physical pain
Mental distress
Loss in quality of life
A lawyer can help you determine the damages that you might be entitled to in your case.
In a Slip-and-fall Accident, Negligence Must Be Proved
A slip and fall lawyer will also be able to assess whether or not you can prove negligence by a property owner. Sometimes, it is difficult to determine who is at fault. In these cases, you could be partially responsible for your fall. If a property owner, or another entity, knew about a dangerous condition but did not take steps to fix it, they can be held responsible. There are many reasons dangerous conditions can occur in public and private places.
Water and debris on floors
Uneven carpeting
Broken steps
Potholes and cracks in sidewalks
Potholes in parking lots or garages
Lighting that is insufficient or not available
Loose mats and rugs
Recently waxed floors
Loose cables
Get in Touch with Us Now
Our free consultation will help you evaluate your claim and determine if you have a case. Tenina Law will answer all your questions and address your concerns.
Slip and fall injuries are not always easy, but we can help you navigate the legal process. For assistance with your case, call us today!