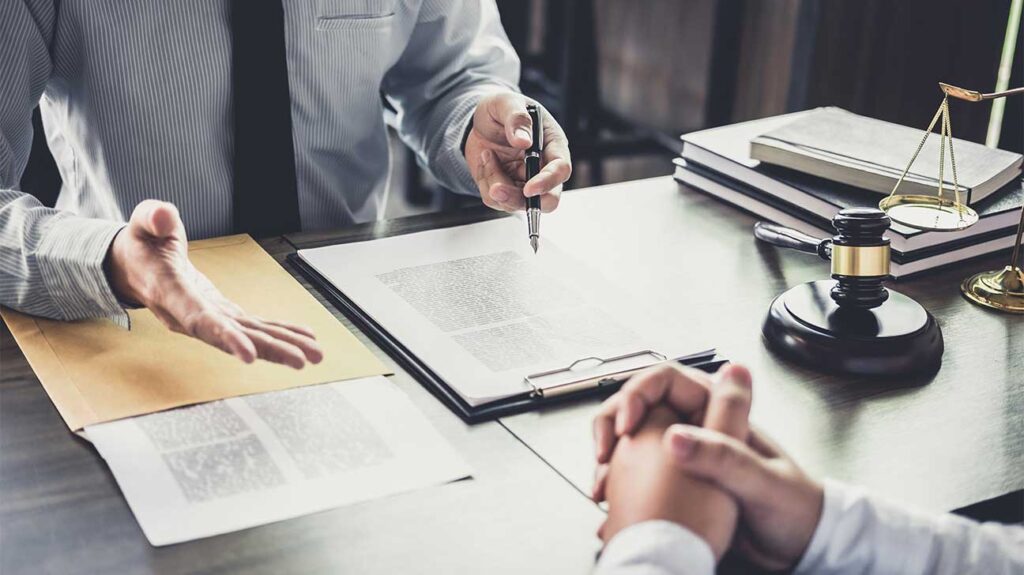 What kind of cases do personal injury lawyers handle? Personal injury lawyers are here to assist people who've been hurt because of someone else's carelessness. They deal with many different kinds of situations in various industries. In this article, we'll explore the types of cases personal injury attorneys handle and how they help those who've been harmed.
Vehicular Accidents
The majority of personal injury attorneys handle vehicle accidents.
Bicycle accidents
Motorcycle accidents
Pedestrian accidents
Truck accidents
Boating accidents
Aviation accidents
Bus accidents
Subway accidents
Different types of motor vehicle accidents require different theories of the law and specialized expertise with varying levels of complexity.
It is important to find a personal lawyer with experience in the type of accident that you experienced.
Premises Liability & Slip and Fall Accidents
Premises liability covers injuries that happen on someone else's property or due to a hazardous condition. It applies to homeowners, businesses, venues, and even cities and transit companies responsible for keeping subways and sidewalks safe.
There are different laws in each state regarding premises liability. In Los Angeles, owners of property are required to maintain their property and allow guests to enter, except for special rules regarding trespassers. A premises liability lawyer may need specialized knowledge depending on the circumstances.
A personal injury lawyer may handle the following common premises liability cases:
Negligent security
Negligent hotel security
Elevator accidents
Fire accidents
Accidents in schools and daycare
Lead paint cases
Construction site accidents
Swimming pool accidents
Product Liability, Defective Drugs, and Defective Medicine Devices
Legally, companies that produce and sell products such as pharmaceutical companies and medical device manufacturers have an obligation to ensure the safety of their products. You can hire a personal lawyer to assist you if you were injured as a result of their failure to do so.
Different legal theories are used to support personal injury claims involving product liability, defective medications, and defective medical devices.
Manufacturing defects
Defective design
Failure to warn
Marketing defects
It is important that you consult with an attorney who understands the medical and pharmaceutical terms to help you handle your case.
Medical Malpractice
Medical malpractice involves cases where a doctor or another healthcare provider fails to meet accepted care standards, leading to injury or death. To make a medical malpractice claim, it's necessary to show that negligence by the doctor or healthcare provider caused lasting harm, disability, or wrongful death.
These cases are highly intricate within personal injury law, demanding the expertise of an experienced medical malpractice lawyer.
Medical malpractice cases can be classified into:
Failure to diagnose the patient
Prescription drug errors
Emergency room errors
Surgical errors
Anesthesia errors
Hospital negligence
Failure of cancer diagnosis
Birth injuries
Medical malpractice can be brought against doctors, surgeons, and nurses as well as hospitals, nursing homes, medical institutions, radiologists, and others.
Workplace Accidents & Workers' Compensation
Workers' compensation is available to employees who suffer injuries on the job. Personal injury attorneys are vital in helping injured workers through the complicated process of getting workers' compensation. Insurance companies often throw up many obstacles.
A personal injury attorney can help you file a claim for a workplace injury if workers' compensation does not cover your injury or if there are multiple parties responsible.
A personal injury attorney may handle:
Construction accidents
Exposures to toxic substances or chemicals
Building collapse
Electric shock and electrocution
Fires and explosion accidents
Workplace violence
Injuries and/or disability caused by repetitive motions at work
Welding accidents
Accidents involving unsafe construction equipment
You may be entitled to additional compensation if you've been injured on the job and are having trouble making ends meet. Speak to a personal injury attorney who has experience in workplace accidents and workers' compensation.
Child Sexual Assault & Nursing Home Abuse and Neglect
A personal injury attorney plays an important role that may not be well-known to the public. This is in helping victims of abuse get compensation for their injuries. A personal injury lawsuit against a negligent nursing home or perpetrator can help victims get justice. These claims work in conjunction with the criminal justice system, providing compensation to victims who may need it to pay for services that will heal the physical, emotional, and psychological harm caused by abuse and neglect.
Child Sexual Assault Cases
Personal injury lawyers are fighting for justice on behalf of victims of child abuse, while perpetrators are being criminally prosecuted. These lawyers give them the chance to receive compensation for the health effects of being abused as a child. Our personal injury attorneys can assist you in a case of child sexual abuse.
The compensation for victims of child sexual abuse will help them receive the treatment and therapy they need to reverse the devastating effects of this trauma. According to the Center for Disease Control and Prevention, victims of child abuse who are not treated can have a 2x-13x increased risk of being victimized again. If your child has suffered sexual abuse, you may want to speak with an experienced personal injury attorney about your case.
Attorneys for personal injury can help victims' families feel empowered to report child sexual abuse incidents, which are often not reported.
Nursing Home Abuse and Neglect Cases
Personal injury attorneys also handle elder abuse and neglect cases in nursing homes. Unfortunately, nursing home neglect and abuse are not always brought to justice. They can easily be overlooked. A personal injury claim can help to close the justice gap for elderly abuse victims in nursing homes. It also holds facilities accountable in order to prevent harm from being committed.
A personal injury attorney can assist you in investigating your concerns and possibly seeking compensation if you suspect that a loved one is the victim of abuse or negligence at a nursing facility, whether it was intentional or not.
Personal injury lawyers can help you bring a claim for compensation against a nursing facility or its staff, including but not limited to:
Physical abuse
Starvation
Emotional, verbal, or mental abuse
Abuse with medications
Financial exploitation
Incidents of violence
Contact Our Personal Injury Law Firm in Los Angeles
Seeking help with your personal injury case in Los Angeles? At Tenina Law, we prioritize our clients. Your well-being is our top concern, and our dedicated team is here to guide you through the process. Reach out to us today without hesitation. Together, we'll work to ensure you receive the compensation you deserve. We're here to make it happen, and your satisfaction is our goal.
Other Services We Offer