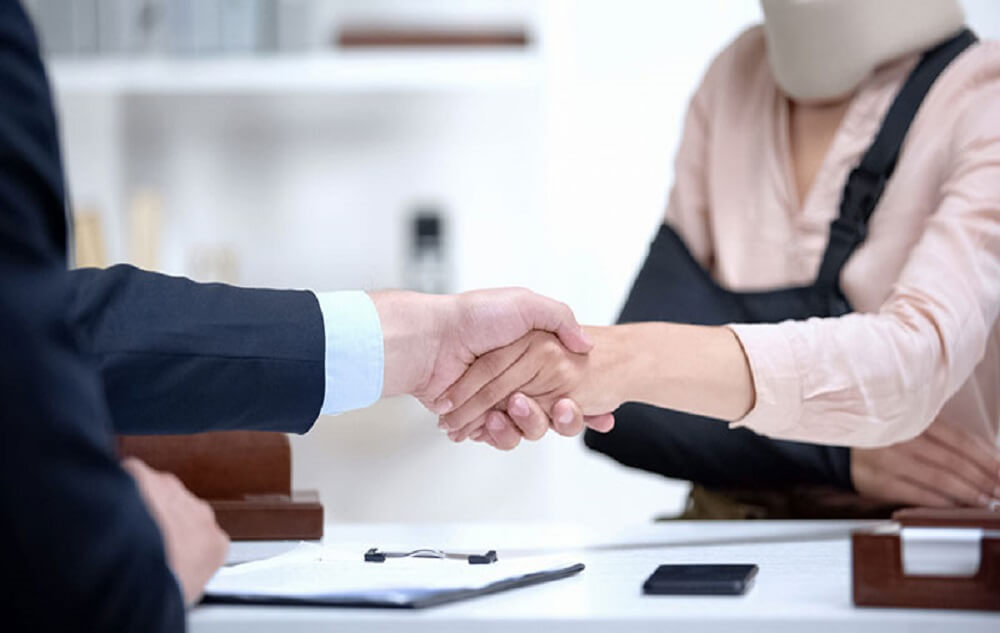 If you have suffered injuries due to someone else's negligence, you may be wondering when to hire a personal injury lawyer. These attorneys specialize in helping individuals seek compensation for damages caused by accidents or incidents that were not their fault. However, it can be challenging to determine the best time to seek their assistance. 
In this article, we will explore what personal injury attorneys do, how they work to win your case, and when it is crucial to retain their services if you have been injured.
While there is no set deadline for hiring a personal injury lawyer after an accident, it is critical to act quickly and seek legal counsel as soon as possible to protect your rights and receive the compensation you deserve. Many lawyers work on a contingency basis, which means you won't have to pay anything upfront, making it easier to access the legal support you need.
Discussions With Insurance Carriers
There is a high chance that you will need to have conversations with your lawyer about your medical bills or property damage. Your personal injury attorney will ensure that your medical bills are paid promptly and that your property damage claim for your car is settled in a timely manner so that you can get your car on the road again. 
This is the time to begin that process right after you have left the emergency room, or when the accident investigation team arrives to establish the driver information exchange.
Avoid Medical Malpractice Statute of Limitation
Time is critical if you have a malpractice claim. You must notify the doctor within a certain time period under state statutes. If you suspect that you have been the victim of medical malpractice, you should seek legal counsel immediately. Legal malpractice cases can take time and require a lot from the lawyer. You will benefit from giving them more time to handle your case.
Insurance Companies Are Experts, You Should Too
Insurance companies often have an advantage when it comes to legal resources and financial means. It is crucial to ensure that everyone is on the same page when dealing with these companies. That is why it is essential to have your own team of experts when negotiating with them.
Insurance companies are obligated to protect their interests, whether they are your carrier or the driver at fault. They may try to minimize your compensation to save money, which can harm your case. To protect your rights and interests, it is advisable to have a personal injury attorney represent you during negotiations.
Your only intention is to report that you were in an accident, and a skilled attorney can help you navigate through the legal process and ensure that you receive fair compensation.
Get the Right Medical Team Around You
To maximize your chances of success in a personal injury claim, it is crucial to seek medical treatment from the right doctors. A personal injury lawyer who is well-versed in the laws of your state can assist you in locating the most appropriate medical professionals to treat your injuries.
In addition, these medical professionals may serve as expert witnesses in court if your case proceeds to trial. It is essential to have healthcare providers who can not only heal your injuries but also testify about the impact of the injuries on your future.
By working with an experienced personal injury attorney and the right medical professionals, you can build a strong case that demonstrates the full extent of your injuries and the damages you have suffered. This can lead to a better outcome in negotiations or trials.
Personal Injury Law Firms Have Support Staff
A personal injury law firm might also have medical personnel that can assess your claim, tell you the type of personal accident claim, and interpret any medical records they have received from your doctors. They also serve as a buffer between the two of you, providing you with the best possible personal care and support for your personal injury case.
Many personal injury lawyers have investigators at their disposal to help with your case. They can assist in re-creating the accident and provide the necessary information to the insurance carrier for a favorable settlement or verdict. Private investigators are as important as personal injury attorneys because they provide the necessary information to the personal injury lawyer to pursue your claim.
Do You Need a Personal Injury Lawyer?
Even a 5 mph collision can cause serious injuries to the spine, neck, and back. No matter how straightforward your case may seem, it is important to retain the services of an attorney for personal injury cases. This is not something you should do on your own. There is usually no cost to you, even if the lawyer does not recover the money. So it is worth getting legal counsel as soon as you can.
Looking for the right personal injury lawyer can be overwhelming, but you don't have to do it alone. At Tenina Law, we understand how difficult it can be to recover from an accident while dealing with the legalities of the situation.
Our team of experienced attorneys is here to help you navigate the complex process of filing a personal injury claim, no matter how big or small the case may seem. With our personalized approach and commitment to achieving the best outcome for our clients, you can trust that you're in good hands.
So don't hesitate, contact us today and let us help you get the justice you deserve.
Other Services We Offer