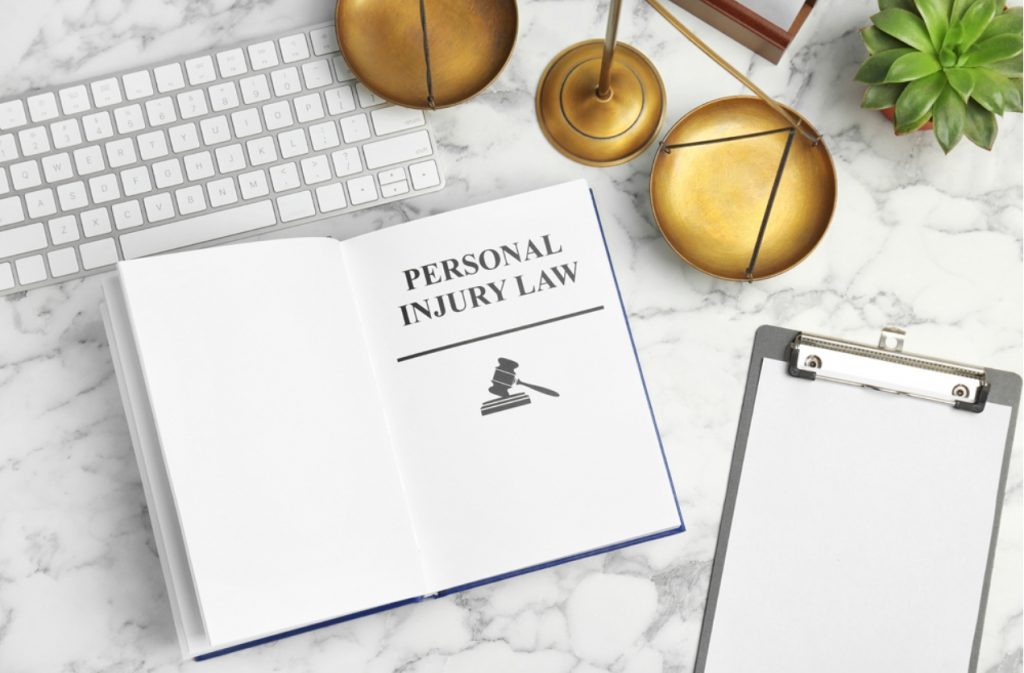 If you or somebody that you love is injured in an accident then a personal injury suit might be your best means of getting the settlement you deserve. You may be eligible to get monetary compensation for medical bills, physical injuries, lost wages, pain and suffering, and property damage. But if it isn't your fault the accident was caused by another person's negligence or wrong doing then you are entitled to compensation too. Here are some types of accidents that can be covered under a personal injury claim.
Slip-and-fall injuries are common place in Southern California. Many individuals walk on the cracked sidewalk, slip on a badly maintained area of the sidewalk, or hurt their toe walking across a curb. A personal injury attorney will need to visit the site, interview witnesses, collect medical records, and witness the accident. Attorney that specialize in personal injury law will know what all should be done to pursue compensation.
Vehicle accidents can also be covered. Any injuries to persons involved in a car accident, hit by an uninsured driver, or medical malpractice that resulted in injury must be pursued. Medical bills, lost wages, and other compensation can be recovered through a personal injury lawyer.
Motor vehicle accidents can be particularly tricky. Insurance companies don't want to pay for the damages because it doesn't make economic sense. Personal injury lawyers on the other hand, understand how difficult it is for insurance companies to reimburse their policy holders. Personal injury lawyers will do everything in their power to see that a settlement offer is made that is reasonable and fair to their client's situation. Negotiations can sometimes last days; depending on the severity of the accident and the negligence of both parties.
Another example of how injuries can be covered by an attorney is when one is injured from another person's carelessness. A private investigator can help you determine who is at fault and negotiate a fair settlement offer. Negotiations may begin with an evaluation of medical records, police reports, or other evidentiary material. Personal injury attorney often work as personal detectives, pulling together evidence that can be used at trial to prove negligence and seek monetary compensation. If you have been harmed by another party's carelessness, a private investigator may help you recover your losses and receive the financial compensation that you deserve.
Accidents can have many different devastating consequences. From broken bones, to missing teeth, to even paralysis, one's life can be seriously affected by an accident. Many people are struggling to prove liability, especially if they have only been hit lightly, and have no plans to file a personal injury claim. Personal injury lawyers can help you recover monetary compensation to cover not only your medical expenses but lost wages as well, because they understand how devastating the effects of an accident can be on a family.
When seeking compensation from an individual or company responsible for your injuries, it is important to hire experienced personal injury lawyers. Personal injury lawyers are familiar with the laws that govern personal injury cases, including negligence, damage and statutes of limitations. Because these laws vary from state to state, it is important to hire someone who knows the state regulations and whose work and practices are congruent with those of your region. A qualified lawyer who knows the laws in your state will be able to recoup your losses faster and more efficiently than if you attempt to collect money from an entity that does not understand the particularities of your state's law.
Often, victims of accidents do not realize how much they can receive after an accident. When you consult with a professional personal injury attorney, you will gain invaluable advice and insight into how much money you might be entitled to recover following an accident. This information will allow you to decide if you should pursue a settlement with the person or organization responsible for your accident. If you choose to proceed with a personal injury lawsuit, you will need to provide detailed information about your accident so that your attorney can determine the amount of compensation that you should be paid. If you are a victim of personal injury, it is essential that you take immediate action following your accident to ensure that you are properly compensated.
Contact the offices of Tenina law to have a consultation and find out if you quilfy for a personal injury claim.