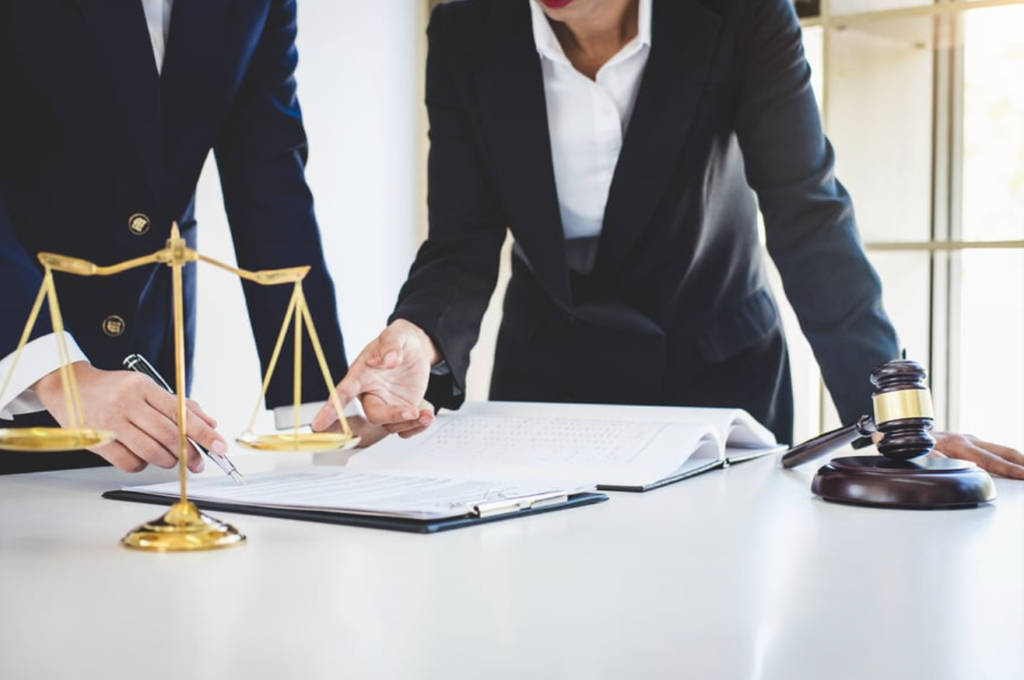 Tenina Law is a personal injury law firm in Sherman Oaks, that handles serious personal injury cases in Southern California. This includes cases involving catastrophic injuries or wrongful death. An experienced personal injury attorney in Sherman Oaks can help you understand your rights and make sure that you are compensated for damages. They will know how to negotiate settlements with insurance companies and how to present cases in court.
What You Need to Know About Personal Injury Law
Personal injury law allows people to seek compensation for any damage they sustained as a result of another person's negligence. Whether they got into an auto accident or a serious slip and fall. No matter what type of accident you have been involved in, it is important to speak with a personal injury lawyer in Sherman Oaks CA to understand your rights and options.
The accident caused property damage, medical expenses, and future medical costs that could result from the injury. In addition to lost wages due to work missed or recovery, the injured person can also recover any loss of future earning potential. In some cases, you can seek punitive damages. Tenina Law aims to pursue all avenues of recovery.
Personal injury cases also have other important issues, such as knowing the proper statute of limitations. You can only file a personal injury lawsuit within a certain time after an injury or accident. If you do not file a case within the deadline, the court will dismiss your claim. An experienced personal injury attorney in Sherman Oaks will help you to comply with the deadlines and avoid missing the statute of limitations.
Automobile Accidents
With years of experience, we have handled numerous auto accidents, amassing a track record that speaks for itself. Our firm possesses a deep understanding of how insurance companies operate, enabling us to navigate the complexities of your case effectively. We have encountered a wide range of accident scenarios and are committed to ensuring that you receive fair compensation for your pain and suffering.
Catastrophic Injury / Wrongful Death
Unfortunately, accidents do occur, resulting in severe harm to innocent individuals due to unintentional negligence. These injuries can be life-altering. At Tenina Law, we specialize in cases involving catastrophic injury. What sets us apart from other personal injury law offices in this field is our proven track record and expertise.
As experts in catastrophic injury law, we possess a comprehensive understanding of the mechanics, medical aspects, and legal processes involved. We fully immerse ourselves in each case, considering ourselves part of the victim's family. Nothing brings us greater satisfaction than securing a substantial judgment or settlement for those who have suffered significant losses. Our goal is to obtain compensation that will enhance the victim's quality of life for the remainder of their days.
Personal injury cases often involve the issue of comparative negligence. This is because the defendant may try to shift the blame onto the plaintiff for the accident. While the plaintiff's contributory negligence does not preclude a personal injury claim, it will reduce the plaintiff's recovery.
Tenina Law is a personal injury law firm in Sherman Oaks that has more than two decades of experience representing victims of personal injuries. They have recovered millions in verdicts and settlements.
Is It Worth Hiring a Personal Injury Lawyer?
Hiring a personal injury lawyer can be beneficial for individuals who have been injured in an accident due to the negligence of another person or entity. A personal injury lawyer can help navigate the legal system, gather evidence to support your claim, and negotiate with insurance companies to help ensure that you receive fair compensation for your injuries. They can also handle the legal paperwork and court appearances, allowing you to focus on your recovery. In some cases, hiring a personal injury lawyer may be necessary to ensure that you receive the full compensation that you are entitled to.
However, it is important to keep in mind that hiring a personal injury lawyer can be costly. Many personal injury lawyers work on a contingency fee basis. This means that they only receive a percentage of the settlement or award if they win your case. It is also important to choose a reputable and experienced personal injury lawyer who has a proven track record of success. Ultimately, whether it is worth hiring a personal injury lawyer will depend on the specific circumstances of your case. It's always a good idea to consult with a lawyer before making a decision.
Why Choose Us?
When it comes to choosing a personal injury attorney, it is important to find a lawyer who is experienced, knowledgeable, and dedicated to fighting for your rights. At Tenina Law, we understand the importance of seeking justice for those who have been harmed due to the negligence of others. That's why we have made it our mission to provide high-quality legal representation to those who have been injured in accidents.
Extensive Experience
One of the main reasons to choose Tenina Law as your personal injury attorney is our extensive experience. Our attorneys have years of experience handling a wide range of personal injury cases, including car accidents, slip and fall accidents, and medical malpractice. We have a deep understanding of the laws and regulations related to personal injury cases and are well-equipped to handle even the most complex cases.
Commitment
Another reason to choose Tenina Law is our commitment to our clients. We understand that going through a personal injury can be a difficult and overwhelming experience, which is why we strive to make the legal process as stress-free as possible for our clients. We will keep you informed about the progress of your case and provide you with clear and honest advice, so you can make informed decisions about your case.
Track Record
At Tenina Law, we also have a proven track record of success. We have successfully helped many clients recover fair and full compensation for their injuries. We will work tirelessly to build a strong case on your behalf and negotiate with insurance companies to ensure that you receive the compensation you deserve.
Tenina Law: Your Personal Injury Law Firm in Sherman Oaks California
Sherman Oaks' best personal injury law firm can help you. We are here whether you have been injured in an accident or due to no fault of your own. You are not protected by the insurance companies. Don't listen to the insurance adjuster. They are only there to protect their insured and keep their company from paying for your claim.
Sherman Oaks' Top Personal Injury Attorney
Our top-rated personal injury attorney in Sherman Oaks represents clients against insurance companies. We use proven methods to ensure that they are successful. Our clients enjoy successful results when we prosecute medical, on-the-job, and accident injury cases.
Services We Offer
Hire our personal injury law firm to help you succeed in your case. Contact us today for more information.