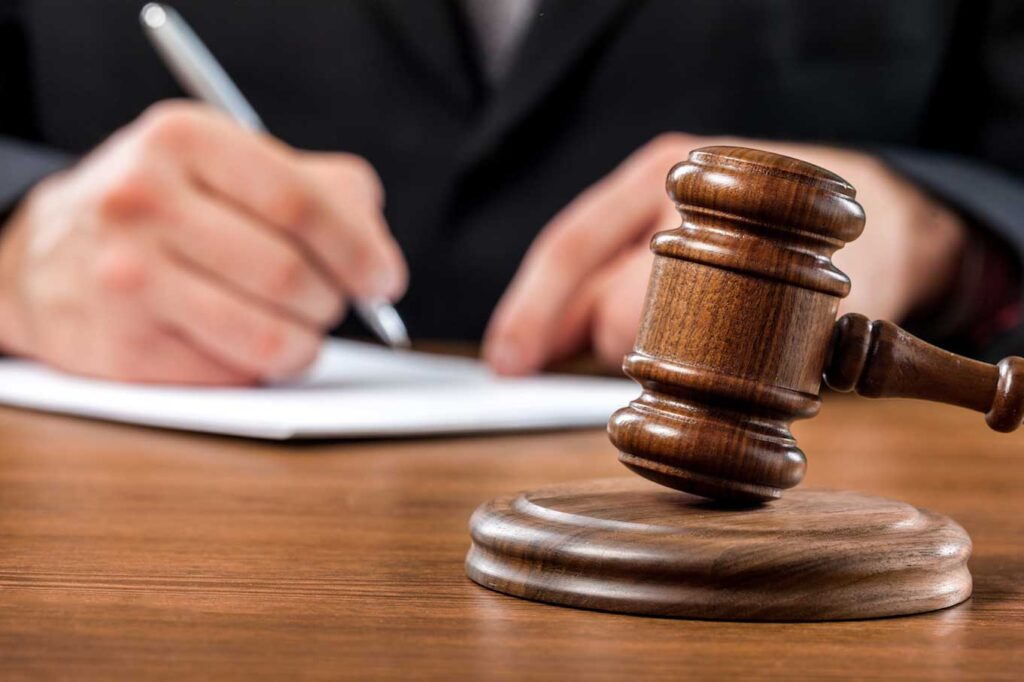 Are you thinking of filing for bankruptcy in LA? Seeking a bankruptcy lawyer in Los Angeles is a good place to start on your search. You may find yourself in financial trouble if you don't plan for it. There are ways to get your creditors out of your way and start your journey to financial freedom.
It is difficult to file for bankruptcy. A skilled bankruptcy attorney from Tenina Law can help you. A bankruptcy attorney can help you reduce the time it takes to file bankruptcy and the amount you have to repay.
How to Find a Bankruptcy Attorney in LA
The first step is to find the best attorney in your area. Websites can quickly point you to local bankruptcy attorney. These sites can be dangerous, as appearing on them does not necessarily mean that they are approved or meet a certain standard.
The National Association of Consumer Bankruptcy Attorney' website can be a good place to start. The websites of the American Bar Association and the California Bar Association are two other options. 
Focus on California Bankruptcy Lawyers
You can narrow down your search for bankruptcy lawyers by choosing only attorney who are focused on bankruptcy law.
California bankruptcy law is complex. A bankruptcy attorney in Los Angeleswho has not been through bankruptcy court proceedings should be able to help you. A strong case history is essential for bankruptcy attorney. The law firm should be able to focus exclusively on bankruptcy or have an entire bankruptcy department.
Bankruptcy Lawyer Referrals and References
Many bankruptcy attorney will try to grab your attention with flashy websites and hard-to-believe claims. A successful Los Angeles bankruptcy attorney who has a track record of successfully guiding people through bankruptcy will not have any problem getting positive attention from satisfied clients.
You can learn from former clients what it is like to work with that particular bankruptcy attorney in Los Angeles. Ask the bankruptcy attorney you are considering to connect you with past clients. Referring to others can help you see the depth of your experience.
Talk to people you trust. Ask your family and friends if they have ever used a bankruptcy attorney and if so, what they think.
Ask your former colleagues and friends about other lawyers they have hired. Referrals from well-respected lawyers are one of the best ways to find the best bankruptcy attorney in your area.
Consider Legal Aid
California has many organizations that offer low-cost, or even free, legal services for those who cannot afford them. These services are not available to those with low incomes.
Some offices offer bankruptcy assistance, but not all. The California Court System website offers links for Legal Aid Offices located in California's larger cities.
Questions for Your Bankruptcy Lawyer in Los Angeles
After narrowing down your search to qualified candidates, meet with them for a free consultation. Also, bring all your documents to your bankruptcy attorney.
Before you sign on for them to represent you, there are some questions you need to ask.
Talk to bankruptcy attorney about their background and the cases they have represented in similar cases to yours.
Ask the lawyer what path they would recommend. Ask them if they would guide you to Chapter 7, Chapter 13 bankruptcy, or another option.
Find out what they charge for legal services.
Consider whether you and your lawyer can communicate well. This is important because you will be working closely together for many months or more.
Find out who will cover your case and who will be there with you during hearings.
What Do Bankruptcy Attorneys Charge for a Chapter 7 Bankruptcy?
There are many factors that will affect the fees bankruptcy lawyers will charge. The amount they expect to be paid can also vary.
Location: Los Angeles is a great place to live, but the higher living costs can lead to bankruptcy lawyers charging more.
Experience: An experienced lawyer may be more expensive than one with a good reputation and a track record. You should remember that their experience may make bankruptcy easier. This will allow you to keep more money, stocks, and assets.
Complexity: Your bankruptcy attorney in Los Angeles will spend more time on your case if there are any assets or business holdings. Filings become more complicated when you are going through a divorce or other domestic issues.
While some lawyers will allow you to pay the fee through a payment plan, more often the fee must be paid before bankruptcy is filed.
Contact a Los Angeles Bankruptcy Lawyer Today
If you are facing a difficult financial situation, you might need to hire a bankruptcy lawyer. The success of your bankruptcy filing can depend on how well you choose the right lawyer. An error at this stage can lead to more financial loss and make you worse off. You should find a competent bankruptcy lawyer to help you and maximize the benefits of your bankruptcy.
Tenina Law has helped hundreds of Californians file a bankruptcy petition and have helped them to emerge from the process.
Contact us immediately if you are facing bankruptcy in Los Angeles, California, or elsewhere in Southern California. Anyone considering bankruptcy can receive a confidential and free consultation. Let us help you determine your best move. Contact us today!