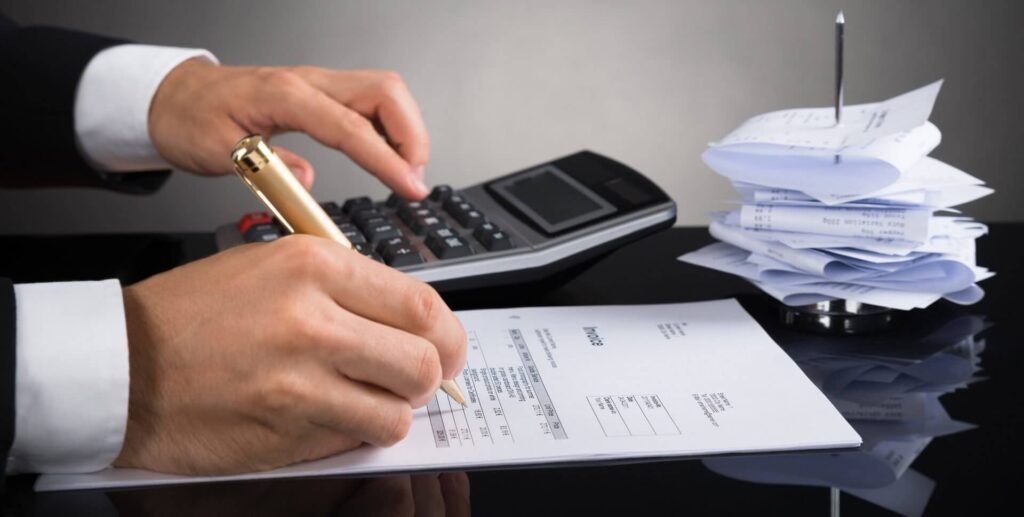 Are you feeling overwhelmed by the complexity of the tax code and uncertain about how to handle your tax obligations? At Tenina Law, we understand that navigating the world of taxes can be confusing and stressful. That's why we offer a wide range of legal services to help individuals and businesses in the Los Angeles area find solutions to their tax-related challenges. Our experienced tax lawyer in Los Angeles is here to provide the expert guidance and support you need to feel confident and prepared when it comes to your taxes.
So if you're in need of reliable and trustworthy tax advice, don't hesitate to schedule a consultation with Tenina Law today. Together, we can work towards finding the best possible resolution to your tax issues.
How to Find a Los Angeles Tax Lawyer Who Meets Your Needs
It should be possible to quickly narrow down your search by finding a lawyer who specializes in the type of matter you are dealing with—business or personal. There are important distinctions between personal income taxes and business taxes. Tax lawyers may specialize in one type of client.
California tax lawyer Alla Tenina recommends word of mouth. This includes online reviews and recommendations from people you know. Our network of attorney for individuals can also be searched.
Once you have a few options, you can interview them about their background and how they assess your case. These are some questions you can ask.
1. What Kind of Tax Work Do You Handle?
Different tax attorney handle different types of work. A tax lawyer who specializes in tax planning for businesses may not be able to negotiate a tax debt settlement on behalf of an individual. A lawyer who is familiar with the type of work you require will be the best choice.
2. What Experience Do You Have With My Problem?
It may not be as expensive to hire a new lawyer. However, if your tax situation is complex, you might be better served by someone with extensive experience in similar situations.
3. Which Jurisdiction Are You Licensed to Practice In?
A licensed practitioner is someone who can practice in the court(s), which could be a state court, federal court, or U.S. Tax Court.
It is not uncommon for individuals with IRS problems to also suffer from state tax problems. Ask about the state licensing of your tax lawyer.
Another way to get a glimpse of their experience is to find out where they are licensed.
4. What Are Your Charges?
It is important to understand what you are getting into, particularly if money is an issue. The cost of a Los Angeles tax lawyer depends on the type of case and how they usually arrange fees.
Some lawyers charge an hourly fee; others charge a flat rate. Others ask for a retainer. This means that you pay money into a special account that the lawyer can draw money out of as charges are incurred.
Also, be sure to inquire about additional charges for items such as copies and administrative time.
5. How Will You Keep Me Informed?
You may be anxious about receiving updates, especially if you are dealing with tax debt. A tax lawyer should be able to explain when you will hear about your case and how to reach you. They also need to tell you who in their office will handle communications.
6. Who Will Do the Work?
While it's okay for an administrator or paralegal to do some basic work, be aware of organizations that will charge you for the time of a lawyer and then let someone else handle the case.
7. Why Do You Practice Tax Law?
Asking an attorney why they practice tax law can be a good way to gauge their passion and expertise in this field. A tax lawyer who is passionate about their work is more likely to be dedicated to helping their clients and staying up-to-date on the latest tax laws and regulations.
Common Mistakes When Filing Taxes
Many people in Los Angeles are aware that they must submit their taxes each year. However, there are some common mistakes. We have compiled a list of common errors made in Los Angeles tax filings to help taxpayers avoid them.
Late Filing of Taxes
One of the most common errors people make is failing to file their taxes. Late-filed taxes can lead to severe penalties, so make sure you submit them every year on time.
Does Not File at All
A common mistake is not submitting your taxes on time. This could lead to severe penalties, so make sure you file your taxes each year.
Does Not File on Time
Not filing taxes on time is one of the most common mistakes. You could face interest and penalties if you don't file your taxes on time.
Does Not File an Extension
You can request an extension if you are unable to submit your taxes by the due date. This extension will give you six additional months to file your taxes.
Filing Incorrectly
It is important to ensure that your taxes are filed correctly when you file them. You could be charged by the IRS if you file incorrectly.
Los Angeles Tax Attorneys: The Best Tips for Filing Your Taxes
A Los Angeles tax lawyer can provide many benefits. Perhaps the greatest benefit of hiring a Los Angeles tax attorney is the ability to reduce your tax liability and save you money.
This article will discuss how Los Angeles tax lawyers can help businesses save money on taxes.
Tax attorney are experts in the tax code.
Tax attorney can help you find tax deductions and tax breaks that you may not have known about.
They can help you file your taxes correctly to avoid interest and charges.
You can have tax attorney represent you in IRS audits or disputes.
A tax attorney can help you create a solid tax plan that will lower your tax liability while saving you money.
Get Expert Help With Your Taxes in Los Angeles – Find a Reliable and Knowledgeable Tax Lawyer Today!
If you're in the Los Angeles area and in need of expert tax advice, Tenina Law is here to help. Our team of experienced tax attorney is dedicated to providing personalized and comprehensive legal services to individuals and businesses alike. Whether you're facing a complex tax situation or simply have questions about how to prepare for the upcoming tax season, we're here to offer the guidance you need. So don't hesitate – schedule a consultation with Tenina Law today and take the first step towards resolving your tax issues and achieving financial peace of mind. Contact us now!