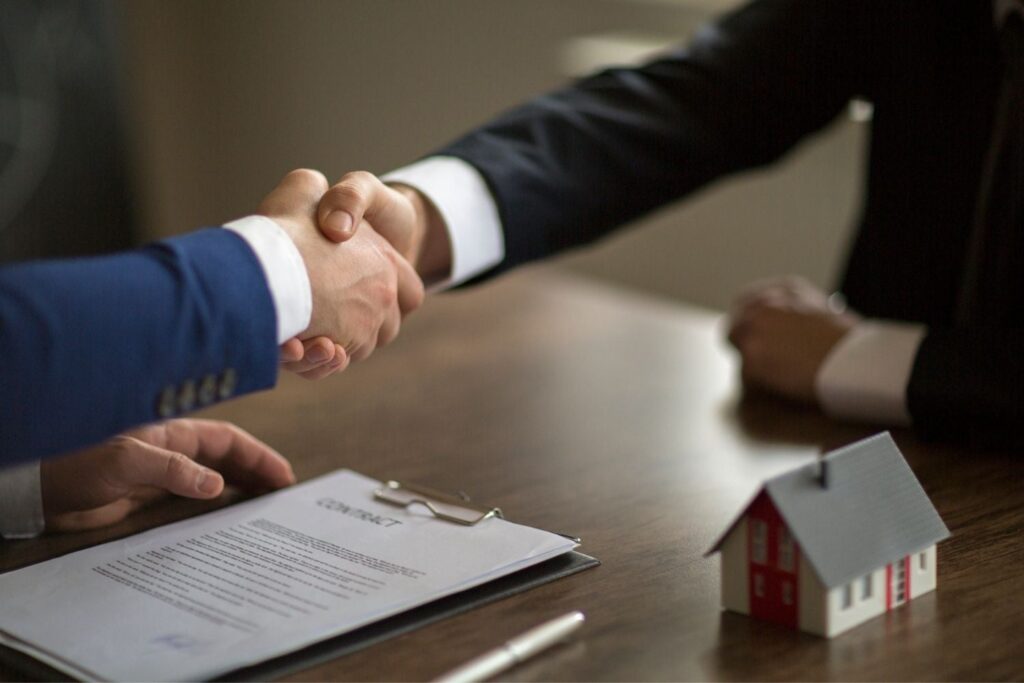 Now that you have filed Chapter 7 or Chapter 13, the question you must ask is: "Can you buy a house after bankruptcy?" You may feel that it's impossible to buy a house because you don't know if your credit will be restored before your discharge or even how long it will take.
The truth is, bankruptcy doesn't leave a permanent mark on your credit score. If you are able to follow the steps, it is possible for you to buy a house after bankruptcy.
What Is the Maximum Time You Can Buy a House After Bankruptcy?
You must wait for a judge to discharge your bankruptcy. If the bankruptcy does not meet the requirements, a judge will dismiss it. How long will you have to wait? The type of bankruptcy that you have on your records and the type of loan you are looking for will determine the answer.
Chapter 7
Chapter 7 bankruptcy is the most popular type of bankruptcy. A bankruptcy court will wipe out your qualifying debts during Chapter 7. Your credit rating will also be affected.
To be eligible for a conventional loan, you must wait at least four years after your Chapter 7 bankruptcy is discharged or dismissed by the court.
Government-backed mortgage loans can be a little more flexible. To get a United States Department of Agriculture (USDA) loan, you must wait three years after your bankruptcy discharge. To be eligible for either a Federal Housing Administration (FHA) or US Department of Veterans Affairs (VA) loan, you only have to wait two years after you are discharged.
Chapter 13
A Chapter 13 bankruptcy is less serious than a Chapter 7. Chapter 13 is not about removing debt. It involves restructuring your debts. You may have to make regular payments to creditors. Chapter 13 bankruptcy doesn't have a significant impact on your credit score and you can still keep your assets.
You will need to wait depending on how the court handles your Chapter 13 bankruptcy. At most, you must wait for 4 years after your bankruptcy discharge date to apply for a conventional loan.
How to Apply for a Mortgage After Bankruptcy
Let's now take a look at what steps you need to follow when applying for a loan.
Step 1: Repair Your Credit
Your credit score will be affected if you have a bankruptcy on your credit report. If your score is less than 580, it's time to fix your credit to meet the minimum requirements of your mortgage lender.
These are the steps that you should take to rebuild your credit.
Re-establish your credit. Getting a secured credit card is a great way to start rebuilding your credit after Chapter 7 bankruptcy. You must make a deposit with your credit card company to open a secured card.
This deposit will become your line of credit. You then make monthly payments to your account and repay your debt. Even if you have a poor credit score, you can still get a secured card.
Pay off your debt. Use any extra money you have to pay down your debts after bankruptcy is closed. This will show creditors that you are serious about improving your credit score and making a difference in your financial situation. You may also be eligible for a mortgage if your debt is lower.
Make your monthly loan and credit card payments on time. This is the fastest way to improve your credit score. If you are having trouble keeping track of your payments, consider signing up for auto-pay. Many credit cards and loan companies offer auto-pay, which automatically deducts the minimum payment each day.
Step 2: Write a Bankruptcy Explanation Letter
Your lender will review your financial situation before you apply for a mortgage. They want to make sure that you pay your monthly mortgage payments on schedule.
A bankruptcy on your financial records is a red flag. A letter explaining your situation can help you increase your chances of being approved for a mortgage. Also, a letter of explanation gives your lender additional information about your bankruptcy and the reasons you declared bankruptcy.
You should include details about the circumstances that led you to file and how your financial situation has changed. You should also explain what you have done to avoid bankruptcy in the future. This includes paying off debts and creating an emergency fund.
Although a letter of explanation is not required to obtain a mortgage after bankruptcy filings, it can help your lender see a bigger picture than just a few numbers. When you apply for pre-approval, include your explanation letter.
Step 3: Get Pre Approved
After you have completed your waiting period, and all your finances are in order, it is time to apply for pre-approval. Pre-approval is a letter from the lender that informs you how much money you could get for a mortgage loan. Pre-approval is essential for two reasons.
A pre-approval letter informs you of the homes that are within your budget. It also allows you to narrow down your property search.
A pre-approval informs sellers and real estate agents that you are able to secure the financing you need to purchase the property you wish to offer. This is especially important after bankruptcy.
Step 4: Respond to Lender Inquiries
Your lender will take care of the rest once you have submitted your pre-approval form. To determine if you are eligible for a mortgage, your lender will examine your credit, income, and assets. Your lender will issue a preapproval letter if you are a suitable candidate. This letter can be used to begin looking for a home.
Sometimes your lender may need to reach out to you to inquire about credit reports. This can happen after a financial crisis, such as bankruptcy. To increase your chances of approval, be honest with your lender and respond quickly to their inquiries.
The Bottom Line
Bankruptcy can be discharged and a mortgage is possible. The amount of time that you have to wait until your bankruptcy is discharged will depend on which type of bankruptcy you are filing and the type of loan you have.
After your credit rating improves, you can write a letter explaining your bankruptcy. After your waiting period has expired, you can apply for preapproval for a loan. For the best chance of approval, make sure you have all your financial documentation together and respond quickly to any lender inquiries.
If you can stay on top of your debt, and make sure nothing else on your credit report would work against you being approved for a mortgage, then yes, you can buy a house after bankruptcy.
Have Additional Questions? Contact Tenina Law's Bankruptcy Team
If you've filed for Chapter 7 or Chapter 13 bankruptcy, you may have some questions about what you can and cannot do with regard to buying a house. Tenina Law is a California bankruptcy law firm, that represents people throughout California who has filed for bankruptcy, are struggling to make their payments, or have lost their home to foreclosure.
With over two decades of experience in the industry, our bankruptcy lawyers can answer any question you have and put you on the path to financial freedom. You can schedule a free initial consultation by calling us today.