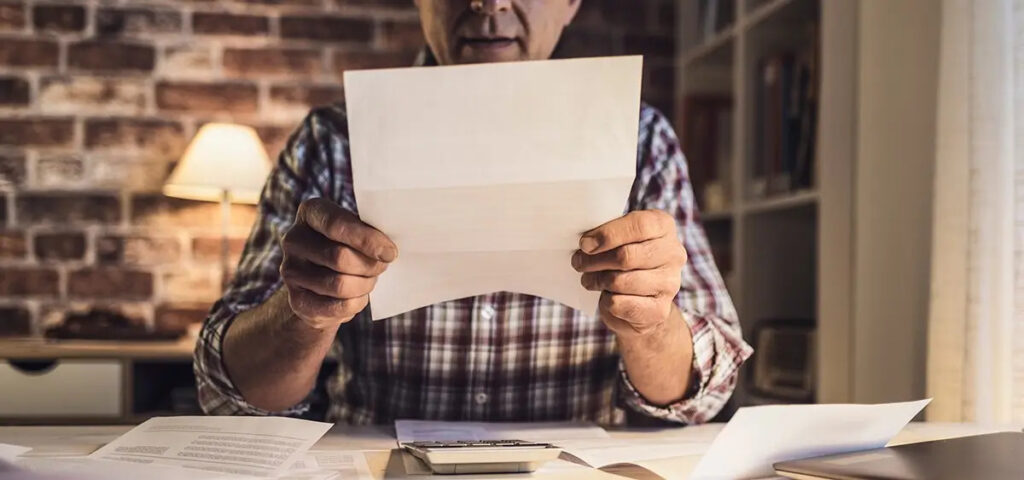 Welcome to our guide on how to file for bankruptcy in Los Angeles! Filing for bankruptcy can be an overwhelming and complex process, especially if you're unsure about where to start. However, with the right information and guidance, you can navigate this challenging time with confidence and ease.
Los Angeles, as one of the largest cities in the United States, has a unique set of bankruptcy laws and regulations that you need to be aware of. Whether you're an individual or a business owner, understanding the bankruptcy filing process is crucial to getting a fresh start and rebuilding your financial future.
In this blog, we'll provide you with an in-depth overview of the bankruptcy process in Los Angeles, from the different types of bankruptcy to the steps you need to take to file for bankruptcy. We'll also give you tips on how to find the right bankruptcy attorney, how to prepare for your bankruptcy hearing, and what to expect after your case is filed.
How to File Bankruptcy in Los Angeles, California
1. Collect Your Documents
You will need all financial documents to understand your current financial situation before you can get started.
To find out how much debt you have, you will first need to get a copy from Equifax, Transunion, or Experian. You can obtain your credit report from all three at AnnualCreditReport.com.
You may not have all of your debts listed on your credit reports, such as tax debts or personal loans. Also, you will need to make a list of all the missing debts in order to include them on your bankruptcy forms.
You will also need your credit report.
Tax returns from the last 2 years
For the past 6 months, pay stubs and other proof of income
Recent statements from bank accounts
Recent statements from brokerage accounts or retirement accounts
Appraisals or valuations of real estate that you own
Copies of vehicle registration
All other documents relating to your assets, debts, or income
These documents will allow you to get a complete picture of your finances.
2. Get Credit Counseling
Credit counseling is an important step in the bankruptcy process. Every person who files for bankruptcy must take a credit counseling class approved by the Department of Justice.
This credit counseling course will give you an idea if you need to file for bankruptcy or if you can get back on track with some informal repayment plan.
The credit counseling agency will need to know your income and expenses. You will discuss with the agency your income and expenses so they can help you decide how to repay the debt.
This exercise often confirms that there are no other options than bankruptcy for dealing with your debt. It's still a useful exercise.
The course can be taken online or over the phone in under an hour. The fee for the course varies depending on which provider. It costs between $10 and $50. If your household income falls below 150% of the federal poverty level, you may be eligible to have this fee waived.
After completing the course, you will be issued a certificate. Keep the certificate. This certificate will be required to be presented to the court in Step 5.
3. Complete the Bankruptcy Forms
This step is the most tedious. The 23 separate forms make up the Bankruptcy Forms, which total approximately 70 pages. These forms will ask you questions about your income, expenditures, assets, and debts.
You can download the forms online and print them out. However, repetitive data will need to be entered, and many math calculations will be required.
4. Register for Your Filing Fee
The $338 filing fees are required to file for Chapter 7 bankruptcy. This must be paid in person at the court in exact change.
You can request a special form to have your filing fee paid in installments if you don't currently have the funds. The $338 filing fee can be paid in four installments within 120 days from the date of your filing.
If you are unable to pay in installments, you can submit another form to request a fee waiver. Your household income must not exceed 150% of the federal poverty line to be eligible. After you file, the court will decide if you are eligible for a fee waiver. If you are denied, the court will require that you pay the fee in installments.
5. Print Your Bankruptcy Forms and Bring Them to Court
After you have completed your bankruptcy forms, you must print them for the court. They must be printed single-sided. The court will not accept double-sided pages.
Once the forms are printed, you will need to sign them.
While most bankruptcy courts only require one copy of the petition to proceed, some courts, such as the bankruptcy court in Manhattan, may require four copies. To find out how many copies are required, contact your local bankruptcy court.
6. Go to Court to File Your Forms
Now it's time to take the bankruptcy forms along with your Course 1 certificate to court to file them.
The court is open Monday to Friday, excluding federal holidays. If you need to find out when the court is open, call ahead. You can also call the court staff if you have any questions about getting to the court.
You will be met by security guards as you approach the courthouse. They will ask you to go through a metal detector. After passing security, you'll be allowed to go to the clerk's office. The clerk will ask you to tell them that you want to file for bankruptcy. If you're filing an installment plan or fee waiver, the clerk will ask you to hand you the fee installment or fee waiver form.
The clerk will ask you to fill out your bankruptcy forms and then invite you to sit down in their waiting area. The clerk should take no more than 15 minutes to process your case. They will scan the forms and upload them online to the court's online filing platform.
Once they have processed your forms, the clerk will call back to you at the front desk. You will be given the following:
Your bankruptcy case #
Name of your bankruptcy trustee
Your trustee's meeting date, time, and location (341 Meeting)
Your case has now been filed. Congratulations! The bankruptcy's Automatic Stay prohibits debt collectors from contacting your to collect your debts. They can also foreclose on your property, garnish your wages, and/or garnish your wages. This applies until the end of your bankruptcy case. At which time most, if not all, your debts will be erased.
You're not yet home, however. There are still steps you must take to make a fresh start.
7. Send Documents to Your Trustee
A bankruptcy trustee is an official appointed by the court to manage your case. After filing, the trustee will send you mail. You will receive a letter from the trustee asking you to send them certain financial documents such as tax returns, pay slips, and bank statements. You will not be able to get discharged if you do not send the required documents to the trustee.
8. Take Bankruptcy Course 2
You must complete your mandatory bankruptcy course as soon as you file your bankruptcy forms. The Debtor Education Course is similar to credit counseling. It is designed to help you make smart financial decisions, so you don't need to file for bankruptcy relief.
Course 2 can either be completed online or over the phone. It takes approximately 2 hours to complete. The course fee is between $10 and $50. The fee can be waived for households with incomes below 150% of the federal poverty line.
You will not be able to get a new start if you don't finish the course. You should complete the course immediately after submitting your application.
9. Participate in Your 341 Meeting
You must attend your 341 meeting. The location of your 341 meeting will depend on the bankruptcy case you have filed.
The 341 Meeting usually takes place approximately one month after the filing. The purpose of the meeting, is to make sure that creditors are aware that you have not hidden any valuable assets. You should be able to answer the questions if your paperwork is correct. Meetings usually last about five minutes. Although creditors are permitted to attend, they almost never do.
Important Note: Your government-issued ID card and your social security card must be brought to the meeting. The trustee will not be able to verify your identity, and the meeting will be canceled. Also, bring your bankruptcy forms, as well as your last 60 days' pay stubs and your most recent bank statements to the meeting.
Usually, the trustee "closes the case" at the conclusion of the meeting. Unless something unusual occurs, the trustee "closes" the case at the end of the meeting. Two months later, you receive a letter from Court informing you that your debts are discharged.
Need Help With Your Bankruptcy Filing?
The Los Angeles bankruptcy lawyers at Tenina Law will make sure you understand every single detail of your bankruptcy case so that you can have a better grasp on the consequences of your decision. We are available to answer any questions or concerns you may have, and we will stay by your side until this is resolved. No matter how complicated the situation, we can handle it. 
Other Services We Offer
Bankruptcy is never an easy decision, but with Tenina Law on your side, it doesn't have to be a difficult or stressful one, either. Whatever your debt situation may be, you should know that you're not alone—and we're here for you. Contact us today.