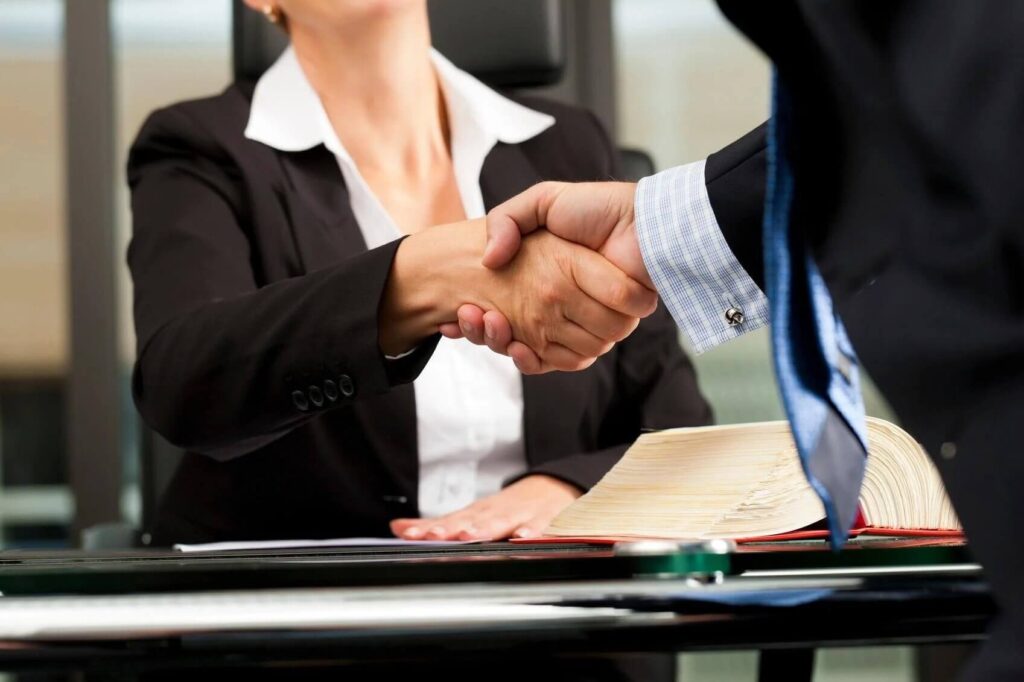 A personal injury lawyer plays a critical role in negotiating a settlement for their clients who have suffered from an injury due to someone else's negligence. The process of negotiating a settlement can be a complex and overwhelming experience for injury victims, which is why having a knowledgeable and experienced personal injury lawyer by your side can make all the difference. Whether you are just starting to explore your legal options or are already in the middle of a settlement negotiation, understanding the role of a personal injury lawyer is essential to ensuring the best possible outcome for your case.
What Is the Role of a Personal Injury Attorney?
A knowledgeable and experienced attorney can be a tremendous asset to your personal injury case. These are the most important aspects of a personal injury attorney's work.
Provide legal advice about your rights, options, and possible liabilities during the personal injury lawsuit process
Investigate and determine the applicable law to your case. This includes any novel, complex, or difficult legal issues.
Investigate your case thoroughly and try to make the facts work in your favor.
Help you gather evidence, witness statements, and documents to support your case.
Assess the damages and determine a fair and reasonable settlement amount. This includes the potential long-term damage.
Determine the appropriate court to file your case. They will also be familiar with the applicable rules of procedure.
File all necessary pleadings and motions during the litigation process.
Review your case, analyze all legal issues, and apply the law to your facts to support your case. They will also work with you to strategize the best moves for your case
Work with the other party, their lawyer, and all insurance companies to reach a fair settlement. They can also assist with renegotiations with the insurance company in the event of a denied claim.
Help you secure payment from the other party or their insurance company.
The process can be complicated and long. A personal injury lawyer can help to simplify and resolve many of the technical and legal issues.
A personal injury lawyer's knowledge and experience can make a difference in the outcome of a case, whether it is a settlement or going to court. Your lawyer can add great value to your case by providing legal advice, explaining your rights, and representing you in court.
How Do Personal Injury Attorneys Negotiate Settlements?
It is important to understand how lawyers negotiate settlements before you meet with an attorney. Find out how Tenina Law's personal injury lawyers negotiate settlements with insurance companies. Also, what you can expect from your personal injury case.
The Right Subjects
Many plaintiffs are not prepared for the potential coverage of negotiation areas by insurance companies. Your insurance adjuster may legally question you and challenge the facts of your case. This could limit your settlement.
The role of your personal injury lawyer is to prepare for every topic in a settlement negotiation. This includes the insurance policy, fault of the other party, severity of your injuries, and the type of treatment you received. An experienced attorney can discuss these topics and fight any attempt by the adjuster to reduce your claim.
Patience and Persistence
In order to limit your damages, insurers often try to delay your claim. They want to make it as difficult as possible to reach a settlement. The benefit of working with an experienced personal injury attorney is that they will be able to practice patience and persistence while negotiating your settlement.
Knowledgeable attorneys will be able to wait out the insurance company adjuster until you receive a proper settlement offer. They will also be persistent in ensuring that the insurance company keeps its promises, which will ensure that you receive your payment.
Stay Organized
A settlement negotiation involving insurance requires large amounts of evidence, just like any other legal proceeding. This is to show your case and get the highest settlement amount possible. It can be difficult to organize your evidence or know what type of evidence to prioritize if you have never been involved in settlement negotiations.
Tenina Law's personal injury lawyers are well-versed in the types of evidence required for successful negotiations. These attorneys will be able to collect the evidence and organize it for you to present to your insurance adjuster. You're more likely to receive the settlement that you want if you have concrete, organized evidence.
How Tenina Law Can Help
At Tenina Law, our personal injury lawyers have a proven track record of success in negotiating settlements for our clients. With years of experience handling a wide range of injury cases, we have the knowledge and expertise necessary to effectively negotiate on your behalf. Our lawyers are well-versed in the complexities of the legal system and have a deep understanding of the tactics used by insurance companies to minimize payouts. With Tenina Law on your side, you can rest assured that your rights and interests will be fully protected.
In addition to our expertise, Tenina Law will provide personalized and compassionate representation to our clients. We understand that dealing with an injury and navigating the legal system can be an emotional and stressful experience. Our goal is to take the burden off of you and handle the legal aspects of your case so that you can focus on healing and moving forward. With Tenina Law, you can trust that you will receive the support and guidance you need every step of the way. Contact us today to schedule a consultation and find out how we can help you secure a fair settlement for your injury.
Schedule a FREE Consultation Today
Are you tired of feeling helpless in the face of a complicated legal battle after suffering an injury due to someone else's negligence? Don't let the insurance companies win by settling for less than you deserve. Take control of your future with Tenina Law on your side. Our experienced personal injury lawyers have a proven track record of success in negotiating settlements for our clients and are dedicated to protecting your rights and interests every step of the way.
Other Services We Offer
Call us today to schedule a consultation and let us help you secure the compensation you deserve so you can focus on healing and moving forward. Don't wait, take the first step towards justice and contact Tenina Law now.