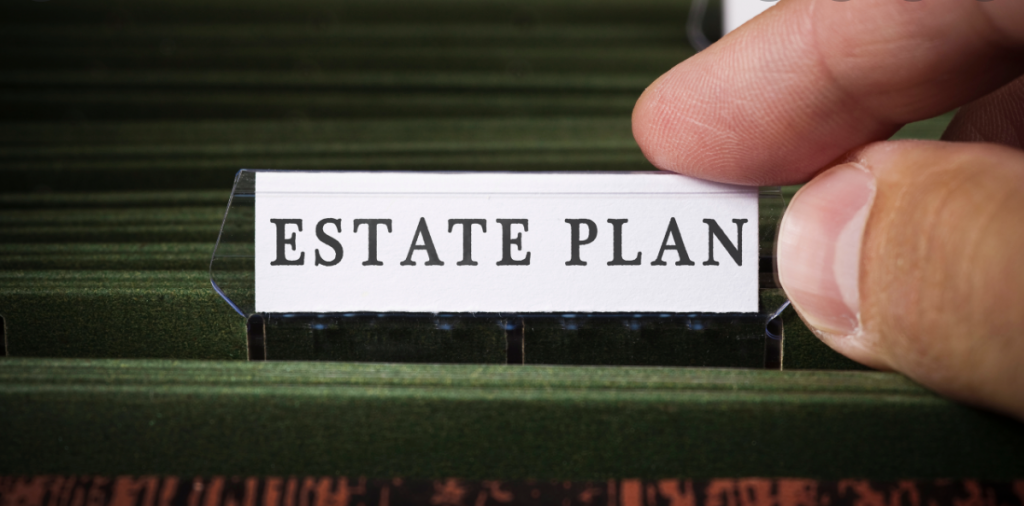 When Does An Estate Plan Become Necessary?
An estate planning attorney will recommend that you start an Estate Plan as soon as you turn 18. You should also update it every three to five years thereafter. This is because you're now responsible for your finances and healthcare in some states. You also have the power of attorney and want to make sure that everything is taken care of. For most young adults, an estate plan is far from their minds. This is normal.
There are some life events that you should not ignore that will make it worthwhile to prioritize your Estate Plan. These life events are a sign to update or start your Estate Plan, regardless of your age.
Savings Account: Once you have opened a savings account, the next step is to decide where the funds will go in case of your death. This will allow you to pass the account on to someone close or to a cause you choose.
Home and Additional Property Ownership: The purchase of a property or home is a sign that you want to begin estate planning.
Marriage & Remarriage: It is a critical time to begin estate planning. It is important to consider what will happen in the event that one spouse dies, and also for both.
Travel: It is strongly recommended that you update your estate plan prior to taking big trips. You should update your estate plan if you frequently travel or for extended periods.
The birth of a child is one of the most important estate planning triggers. Consider guardianship and financial protection in the event of any unfortunate events.
Inheritance Money or Assets: An inheritance can be sudden and provide more assets for people to care for in times of need. You should update your estate plan to reflect any inheritances or additional assets.
Divorce: It is important to update any estate plans you have made with your ex-spouse if you are divorcing.
Grandchildren And Births In The Family: With new family members to consider it is a smart plan to update your Will, or any Trusts, to ensure that they are properly taken care of.
When Is It Appropriate To Nominate a Guardian
It is a smart idea to start thinking about who you would name as guardian in case of an emergency. Although this isn't something most parents want to think about, it is important to put it in writing. While it is common to name a guardian when you make a Will, there are other options for those who might not be ready. Trust & Will provides State-specific Nominations of Guardian documents so that your child is cared for by a trusted friend. These documents must be updated every time you have a child.
When Is It Appropriate To Make a Will?
It is best to make a will as soon as possible after you turn 18. Many Americans die without a valid will. Family members are left in the middle of loss and in control of many decisions that they might not have considered. This can be avoided by creating a Will. It allows you to name a healthcare proxy, create a power-of-attorney, and determine how your assets and money will go.
Trust & Will aims at making this process as simple as possible. We can help you create a Will today. You might consider creating a Trust if you already have a will or have assets greater than $160,000.
When Should You Create a Trust?
It may be time for you to create a Trust if your assets include property and other investments. Trusts allow you to have more control over how your assets are distributed, both while you're alive and after you die. They can also help you avoid probate. You can also avoid paying additional taxes and fees when your assets are passed to beneficiaries by creating a trust. Trust & Will will help you navigate the various trusts that are available to make sure you have a complete Estate Plan.
When Is It Time To Update Your Estate Plan?
Any milestones in your estate planning process that can increase your wealth, or affect how your assets will be distributed after your death are called "triggers". Make sure you update your Estate Plan every time you reach one of these milestones. It is important to plan for the future. Life can be unpredictable. It is a good idea to review and update your estate plan at least every three to five years.
Have a question not been answered by us about the time to create an Estate Plan? Chat with us or reach out to us now!
Planning your estate is one of the most important things that you can do for your family and future. A Will or the designation of a Guardian for your kids can help ensure your wishes are carried out after your death. It is a good idea for you to start thinking about your options as soon as you reach one of these milestones. To start your estate planning contact us today!