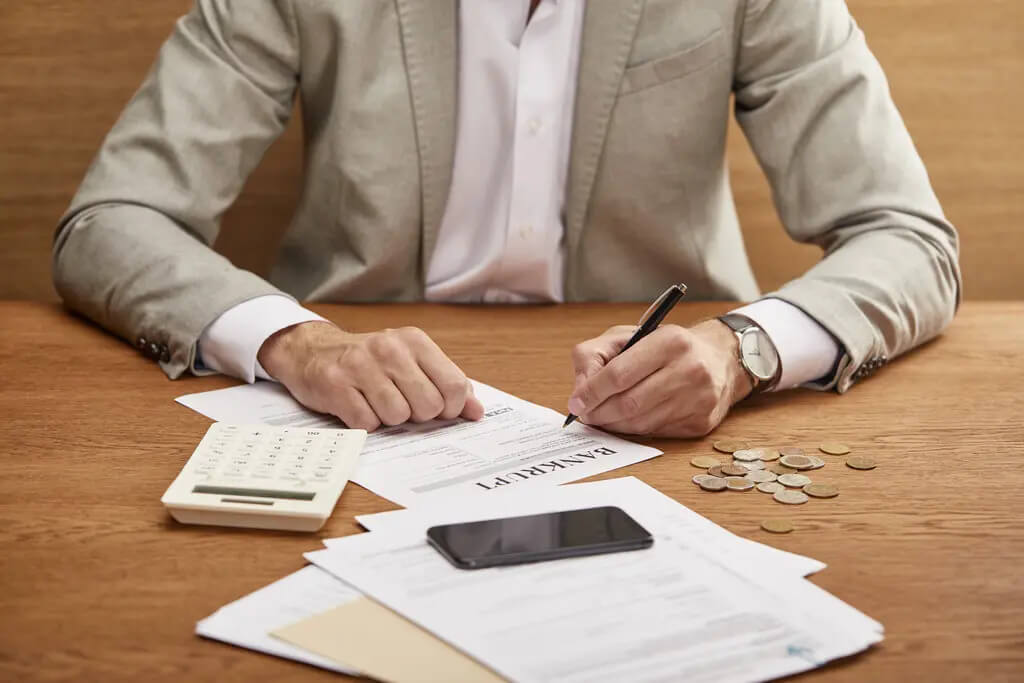 Chapter 7 vs. Chapter 13 Bankruptcy
Chapter 7 and Chapter 13 Bankruptcy are two of the most commonly filed bankruptcy chapters in the United States. Both offer debt relief, but in different ways. In this post, you'll learn what the difference between Chapter 7 vs. Chapter 13 bankruptcy is.
Declaring bankruptcy can be a difficult decision that could have negative long-term effects on your credit and finances. You may need to do extensive research before you decide what your next steps are.
If you decide to file bankruptcy, the most important decision you will make is whether you want to file Chapter 7 or Chapter 13 bankruptcy. You can choose to file one or both, depending on whether you are required to. This will determine whether or not you will be placed on a debt repayment program or if you can settle your debts with your property. Start here if you're at a crossroads.
Chapter 7 & Chapter 13 Bankruptcy: The Difference
| | | |
| --- | --- | --- |
| | Chapter 7 | Chapter 13 |
| Type of bankruptcy | Liquidation | Reorganization |
| Who can file? | Business entities and individuals | Only for individuals (including sole proprietors). |
| Eligibility restrictions | The Chapter 7 means test requires that disposable income be sufficiently low to pass. | You cannot have more than $419275 in unsecured debt and $1,257.850 in secured debt (as of 2021). |
| How long does a discharge take? | Usually, it takes three to five weeks | After all plan payments are completed (usually three to five years) |
| What happens to property in bankruptcy? | To pay creditors, a trustee can sell any nonexempt property | All property is retained by the debtor, but unsecured creditors must be paid an amount equal to the value of any non-exempt assets. |
| Allows removing unsecured junior liens from the real property through lien stripping? | No | Yes, provided that all requirements are met |
| Allows reducing the principal loan balance on secured debts through a loan cramdown? | No | Yes, provided that all requirements are met |
| Benefits | This allows debtors to quickly pay off most of their debts and start afresh | This allows debtors to keep their property while they catch up on missed priority, mortgage and car payments |
| Drawbacks | The trustee may sell non-exempt property, but it does not allow for catching up on missed payments to avoid foreclosure. | For three to five years, you must make monthly payments to your trustee. You may also have to repay a portion of general unsecured loans. |
What Are the Eligibility Rules for Bankruptcy?
Your income is the main factor that determines eligibility. To be eligible for Chapter 7, you must have a minimum income or pass a means test. This will determine if you are able to repay your debts using your disposable income.
Chapter 13 bankruptcy is an option if you aren't eligible for Chapter 7. This route requires regular income, unsecured debts below $419,275, and secured debts not exceeding $1,257,000.850 (as of February 2021).
What Are My Options for Repaying All of My Debts in Chapter 7 vs. Chapter 13 Bankruptcy?
It depends on the type of debt. Your unsecured debts (those not secured by collateral like credit card bills or medical bills) will be discharged with both filings. This means you won't be responsible for them.
These types of debts can be wiped out by Chapter 7. This approval may take several months. Chapter 13 requires that you continue to make payments on the balances during your court-instructed payment plan. Unsecured debts can be discharged after this time.
Although bankruptcy can seem scary, it may be necessary to get your finances in order and not have more debt. You can always get professional advice from a bankruptcy attorney and keep informed about your rights and options. Your situation is not hopeless. It is important to monitor your credit before and after you file for bankruptcy.
Contact Tenina Law for Bankruptcy Assitance
If you have a financial hardship, the Tenina Law will help you regain control of your finances, and give you and your family a fresh start. Contact Tenina Law to discuss your options, and learn how our firm can help you.