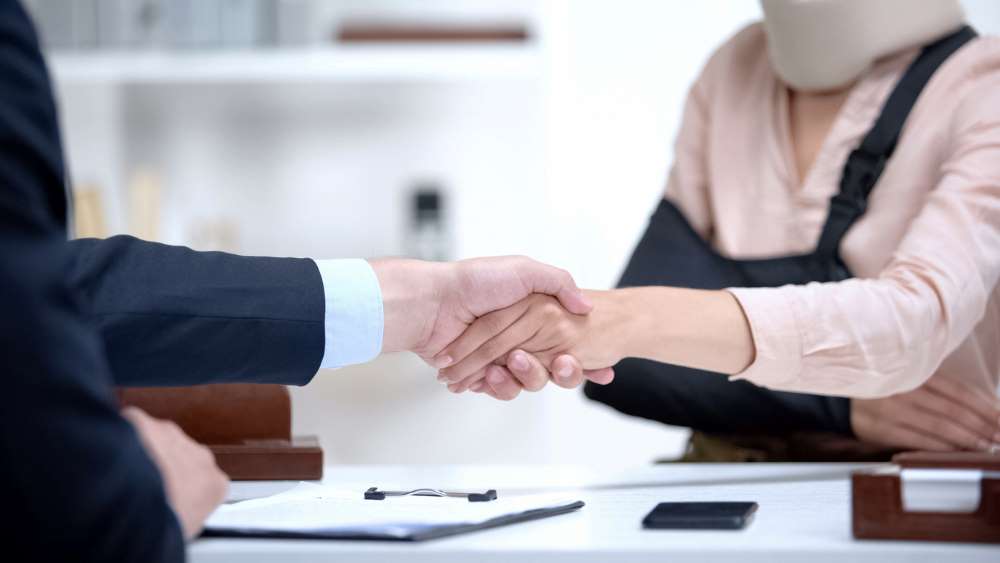 How Long Does a Personal Injury Case Take to Settle
The process of a personal injury case is not always speedily moving. A person goes through the trial, hearing, and appeals before they actually get their compensation. Most personal injury claims can be settled within one year of the filing date. But it can take up to 5 years to get compensation in cases involving serious injuries.
Clear fault cases in auto accidents and cases with non-complicated injuries are often settled within 6 to 9 months.
Commercial defendants, premises liability cases, and/or more complex injuries can take longer. Up to 9 to 12 months after complete medical treatment.
Catastrophic injury claims are rare. Some people settle in three months, while others may take many years.
Sometimes, there will be no settlement and the case goes to trial.
These are not averages. Each case is different, so the average settlement and timeframe for personal injury lawsuits will vary depending on the facts of each case.
Factors That Affect the Timeline for a Personal Injury Lawsuit
There are many factors that can impact the time it takes to settle a personal injury case. These are the most common:
1. The Type of Negligence Implicated
The law does not apply to all cases of negligence. It is relatively easy to prove negligence in a rear-end collision. After a patient is already sick, it's much more difficult to prove medical negligence.
2. Whether Liability Is Contested
The longer a case takes if there is disagreement over who is to blame.
3. Severity and Length of Necessary Medical Treatment
Simply stated, the more time it takes to receive medical treatment, generally speaking, the longer a personal injury lawsuit takes.
4. Severity of Injuries & Length of Necessary Medical Treatment
A lawsuit against one defendant with a single policy of insurance is more likely to be simpler and quicker than a case involving multiple corporate defendants that have overlapping coverage.
5. Whether a Lawsuit Is Filed in Court
Many non-lawyers use the terms "lawsuit", and "claim" interchangeably. There is, however, a distinction between these terms:
A claim is not a lawsuit. It is more like a possible lawsuit. The injured party files a claim against the party responsible for the negligence, which is usually an insurance company. Parties can communicate, negotiate, and settle the case without ever having to file any paperwork.
A lawsuit is a legal filing that brings about formal allegations against a defendant. The timeline for a case can get longer once a lawsuit is filed in court.
Why Is My Personal Injury Case Taking So Long?
We have already described the factors that affect the length of a personal injury case. Tenina Law's personal injury lawyers want to tell you about three other factors that could impact the time it takes for your personal injury case to settle.
Legal Issues in Your Case
Two factors are key to determining the value of a personal injury claim: liability and damages. If liability is difficult to prove, neither the defendant nor the insurance adjuster will offer a fair settlement offer. Our job is to gather and organize sufficient persuasive evidence to prove liability.
There might be a legal problem with damages. One or more doctors treating you might not be able to connect your injuries with negligence. If one or more of your doctors believes that you got in the accident, your insurance company may not pay.
Large Claim
A case involving substantial monetary damages could also be a reason for a delayed settlement or trial decision. Insurers make money by not paying full compensation in personal injury cases. Your personal injury case defendant might not be able to pay out full compensation. Your attorney will try to reach an agreement with the other side to pay a large number of damages.
Maximum Medical Improvement Has Not Been Achieved
You have not reached maximum medical improvement (MMI) if you continue to receive medical treatment for your injuries. It is not a good idea to settle before you have paid all medical bills. Your doctor submits to your insurance company a document that also includes the civil court clerk. This document describes your prognosis for a full recovery. Your doctor will estimate how much money it will cost to treat and rehab your injuries.
Get Help With a Personal Injury Claim
Tenina Law wants to achieve the best outcome for every client. An experienced personal injury lawyer is available to answer any questions. They can evaluate your case and provide advice about your options.
Tenina Law provides a team of lawyers and paralegals to every personal injury client. To request a confidential, free consultation if you have been hurt, please call us today!