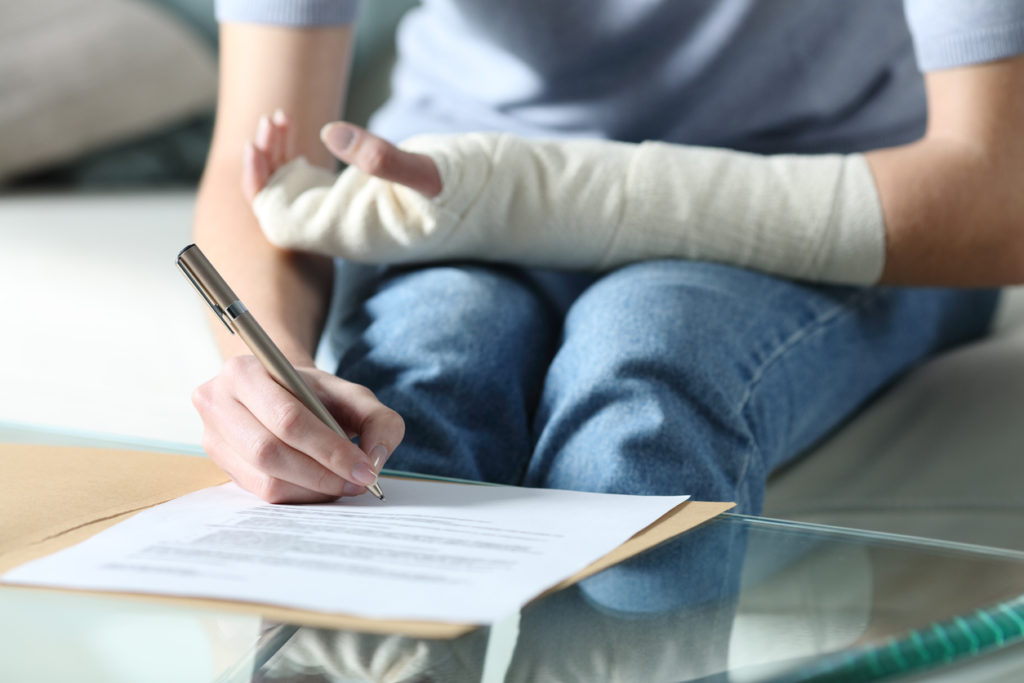 How Much to Ask for in a Personal Injury Settlement
A personal injury settlement is intended to compensate you for your losses. Once you have determined how much medical treatment costs, how much the accident has affected your earning potential due to lost workdays, and how long it will take to recover, you may want to know how much to ask for in a personal injury settlement.
You should request a settlement up to twice or three times the amount of your damages calculated using a settlement calculation. You should make this request in your demand email. This is the first step in settlement negotiations.
You are more likely to get a higher settlement if your demand is higher than the amount you are likely to owe. However, if you ask for too much or are flatly unreasonable, the other party may not be willing to negotiate.
What Is the Fair Amount for Personal Injury?
A fair personal injury settlement is one that fully compensates. All of the losses you suffered as a result of the accident are yours. This includes:
Future medical expenses such as physical therapy
Loss of wages or other forms of income lost while in recovery
Any loss of earning capacity caused by any disabilities after an accident
Suffering
Loss of consortium for your loved ones
Property damage
A fair personal injury settlement will cover all of these losses.
How the Settlement Works
Insurance companies usually cover the negligent party. However, they will attempt to minimize the payout. Because they are not-for-profit companies, they do this. They minimize the amount they pay injured parties to protect their bottom line.
Insurance adjusters make this happen by making an initial settlement offer that's too low for you to cover your losses. The amount and the timing are intended to make this offer appealing. This often covers your medical treatment right before the bills become due. So that the financial pressures won't make it difficult for you to settle your case for less than you deserve. Insurance adjusters may even suggest that the offer is a temporary one.
The initial settlement offer is just the beginning. You can counteroffer with the assistance of a personal injury lawyer by sending a demand note. The counteroffer should include the appropriate settlement amount.
How Do I Calculate Fair Accident Settlement?
An experienced personal injury lawyer can help you determine what a reasonable settlement amount would be for your case. The legal team of Tenina Law can provide legal advice and representation to help you maximize this amount and demand it as part of a personal injury settlement.
Do I Have to Ask for a Greater Payout?
After you have calculated a fair settlement offer, it is wise to request more. Settlement is a negotiation or a series of offers and counteroffers. You will have to either:
Refuse to compromise during negotiations, or
Compromise and accept a lower amount
A lot of personal injury attorney will ask for a higher amount than what they consider as fair. This amount can be decreased if was partially to blame or if damage caps are applicable.
It allows you to ask for more in your demand letter. Your initial demand for almost twice the amount that might be fair is reasonable and moves the negotiation forward.
Establishing an attorney-client relationship is the best way to reach a reasonable demand with an accident lawyer.
What Can a Personal Injury Lawyer Do to Help?
A reputable law firm like Tenina Law can assist accident victims in many ways. They can:
Appropriately estimate your losses
Make an informed decision about the suitability of the initial settlement offer
Write an effective demand letter
Show the insurance company that your intention is to seek the maximum amount of compensation you are entitled to
Many times, the insurance company's offers will go up once you have legal representation. Because the insurance company realizes that you won't accept a lowball offer now, to end the case, they will need to make a serious offer before a personal injury lawsuit can be filed.
Looking for an Experienced Personal Injury Attorney to Help With Your Case?
Regardless of how the personal injury occurred, there are likely expenses associated with the injuries that you may seek financial compensation for. To determine how much you should ask for, keep in mind your case and your particular damages. The best option is to consult a personal injury attorney who is experienced in handling personal injury cases.
The purpose of hiring a personal injury attorney is so that they can negotiate the maximum amount of compensation possible for you. At Tenina Law we have over 20 years of experience and dedication to serving our clients. Our extensive expertise in these practice areas guarantees the best outcome for all of our clients! Contact us today!