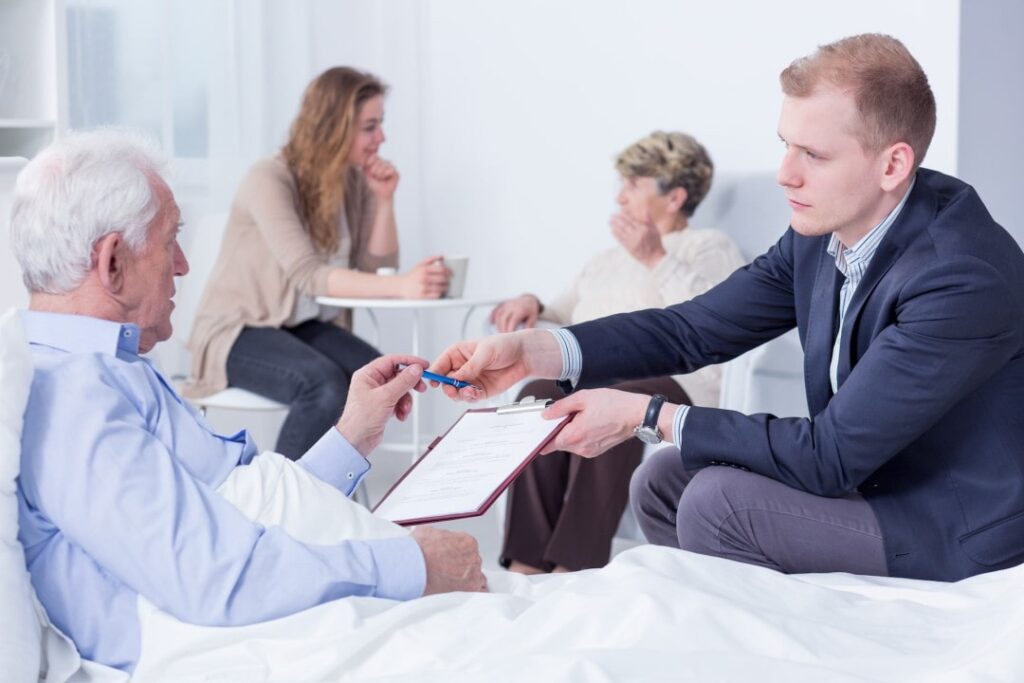 How to Choose a Personal Injury Lawyer in Los Angeles
It can seem daunting to select a personal injury attorney. There are so many factors to consider, from advertising tactics to case history. It's easy to get lost in the details. In this article, we'll discuss how to choose a personal injury lawyer for your situation.
6 Tips for Choosing a Personal Injury Lawyer
1. Request Referrals From People Around You to a Lawyer
Many of your family members and friends may already have a lawyer to represent them in a medical malpractice case, after being involved in an automobile accident or an incident at work.
It might be a good idea to ask them about their experiences. Ask them detailed questions, but don't ask for favors. This will give you a better understanding of each person's relationship with their lawyer. Pay attention to whether the client was satisfied with the outcome, how helpful their lawyer was throughout the case, and whether their concerns were fully addressed. If they had to go to trial, what would the experience be like?
2. Find Personal Injury Attorneys Online
Aside from contacting lawyers through referrals, it is possible to search online to see which personal injury lawyers are most popular in your state. Although you might want to find the best local lawyers, it is possible to search online for better representation.
Online review sites allow you to search for potential lawyers. These sites allow potential clients to see how skilled and reputable a potential lawyer is.
3. Create a List of Criteria That Are Important to You
When deciding on a personal injury lawyer to represent you, it is important to think about which criteria are most important to choose the right personal injury lawyer.
For example, you may only want to work with a lawyer who works on a contingency-fee-basis, or one who collects a percentage of your recovered amount but does not charge an upfront fee. You can narrow your search to law firms that set their fees this way and find the best personal injury lawyer in Los Angeles.
It may be crucial to note the type of injury sustained. While some lawyers are more familiar with motorcycle accident victims, others may be more familiar with medical malpractice cases. Before hiring a personal injury attorney in Los Angeles, it is important to assess their experience in handling particular cases.
Some of the criteria that may be relevant to choosing the best personal injury lawyer include:
A lawyer's experience in your case (i.e. medical malpractice, car accident injury, work injury, etc.)
Size of the law firm
A lawyer's track record and credentials
Availability to handle your case
The firm's years of experience and its access to resources
How the law firm handles case fee negotiations
Past client experiences
Record of success
4. Examine Each Lawyer's Credentials and Track Record
It takes dedication and time to become a licensed lawyer. A Juris Doctor degree from an accredited school of law is required in most states. The requirements for practicing lawyers differ by state and jurisdiction.
Additional licensing, registrations, and certifications that a lawyer might need for their state, jurisdiction, or law firm may also be required.
It is important to ensure that your personal injury lawyer in Los Angeles has the right license. You are not pursuing your case in the hope of winning. An experienced lawyer can give you an overview of the best outcome based on the facts of your case.
5. Take Into Account Firm Size, Availability, and Experience
Take a look at the size and experience of each company you are considering. While a larger firm may have more experience and resources, it might also take less time to handle your case. The best firms manage their cases well, despite the fact that there are many cases.
You should also consider the amount of experience a law firm has. An experienced lawyer may work in a group with more experience than a lawyer with less. This may make it easier to get the best representation. It is important to assess the collective experience of the firm.
6. Find the Best Lawyer for Your Case
After speaking with a few top-rated personal injury lawyers, you might be able to select the right lawyer to represent your case.
You should consider all the criteria that make a good lawyer. These include experience, success rate, client reviews, and your instincts when you meet the lawyer. You can end a contract with your lawyer at any time, but it is not ideal to have to change the legal representation in your case.
It is important to ask as many questions and spend as much time as possible discussing your case. This will allow you to get a feel for the lawyer's experience and methods as well as an idea of their time commitment to your case.
A good lawyer will help you feel heard and ensure that your case is fully investigated. This will give you the best chance to win your case and receive the most compensation.
Book a Consultation With a Personal Injury Lawyer Today
Our team at Tenina Law is dedicated to getting you the justice that you and your loved ones deserve. If you have been injured in an accident, please don't wait.
The sooner you begin the legal process, the better your chances of obtaining the maximum amount of compensation. Therefore, if you want to protect your rights, contact Tenina Law's personal injury lawyer for an initial consultation today.