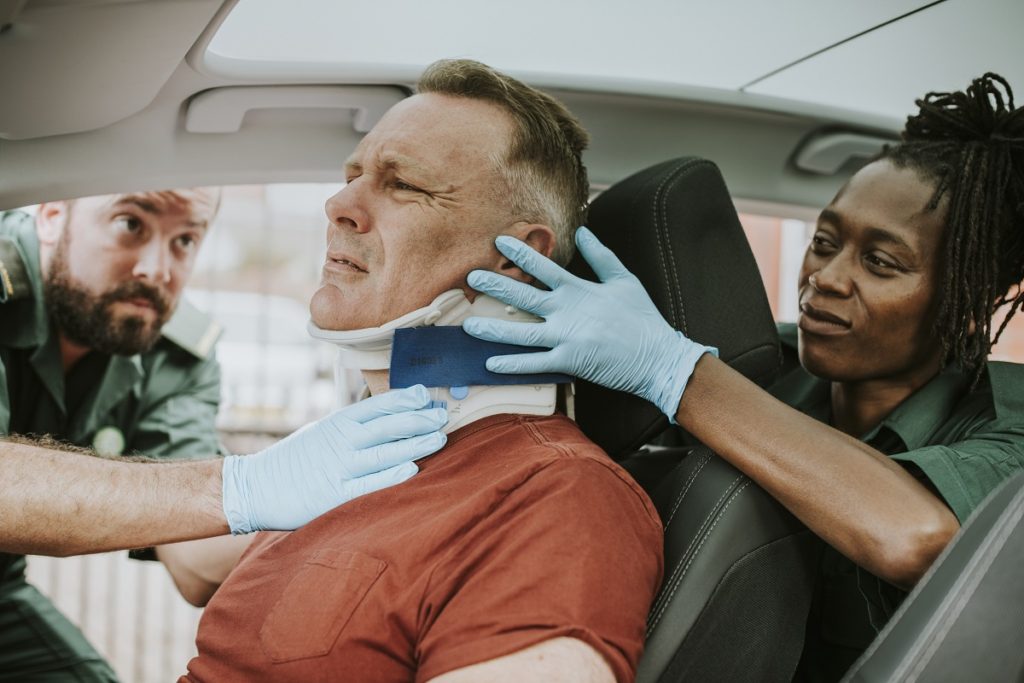 What Is Personal Injury Protection?
Personal injury protection is available to help you pay medical bills, hospital bills, and other costs that are not covered by your insurance company.
What Is PIP Coverage/No-Fault Insurance?
PIP coverage, or no-fault insurance also known as personal injury protection, covers medical expenses, regardless of fault. You may also be eligible for lost wages. PIP can be either an optional policy add-on or insurance coverage that is available depending on where you live. Even if you aren't driving your car, this coverage may be helpful. If you are injured while riding your bicycle or walking, and you get hit by a car, you may be covered under PIP. It all depends on where you live.
In many states, PIP is mandatory. The Insurance Information Institute reports that many states have passed legislation in order to provide "no-fault" auto insurance. This was done to simplify the process of determining who is at fault for an accident.
What Personal Injury Protection Is Available
No matter who is at fault, personal injury coverage covers medical expenses. It's sometimes called "no-fault" coverage in some states. This is because it can help pay for your treatment even if you were at fault or there weren't any other drivers involved in an accident.
Personal injury protection with PIP can be provided:
Medical expenses: PIP covers medical and surgical treatment as well as optometric and dental treatment. It also covers ambulance and nursing services.
Lost wages: PIP may help you to recover your lost wages if you are disabled by an accident.
Substitute services: PIP may pay for services such as a cleaner if you are unable to clean your home due to injuries.
Funeral expenses: PIP may help to pay funeral expenses for accident-related injuries.
Limits of Personal Injury Protection
The lowest legal required PIP limits may suffice if you or your family have excellent health insurance that includes post-accident benefits. You can increase your PIP limits to provide additional protection, such as lost wages or substitute services expenses.
It might be in your best interests to obtain as much PIP coverage for your family as possible if you don't have any health insurance. When determining your PIP limits, consider the financial consequences of an injury-causing accident in a car.
What Is the Difference Between Personal Injury Protection and Bodily Injury Liability?
PIP covers your medical expenses regardless of fault. It covers things such as ambulance bills, hospital charges, follow-up medical visits, lost wages, and prescriptions.
Bodily injury coverage covers medical expenses for another person if they are injured in an accident. This protection is mandatory for drivers who drive. Nearly every state requires that you have bodily injury coverage.
What Is the Purpose of Personal Injury Protection/No-Fault Insurance?
If there is no insurance coverage, the following are typical insurance claims that may be made:
In the event that you are injured in an accident caused by another driver: Your medical expenses may be covered by the bodily injury liability coverage of the at-fault driver. This policy covers up to the policy limits.
You can be responsible for any injuries sustained in an accident: If you have medical payment coverage, it may be possible to reimburse you for medical expenses up to the limit you choose.
Work With a Personal Injury Attorney Today
Alleviate the stress that comes with day-to-day life by consulting a personal injury attorney from Tenina Law. Our seasoned attorneys have years of experience handling numerous personal injury cases. 
Tenina Law's reputation for providing exceptional legal representation has made us the top choice for thousands of California residents throughout our state. We offer legal services around Los Angeles County, Orange County, San Bernardino County, and more! We handle all types of personal injury cases, and we have the resources to ensure you have access to justice. Schedule a consultation by contacting us today!