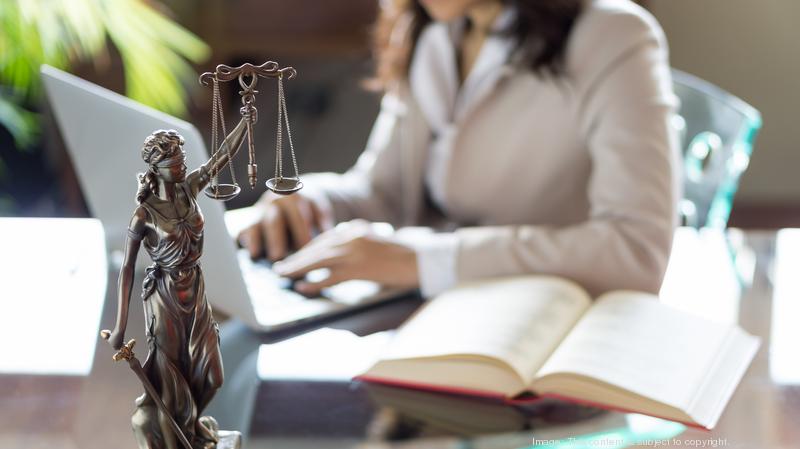 An attorney can help you resolve your personal injury claim and handle your personal injury lawsuit. You don't want just any lawyer. An experienced personal injury lawyer is someone you can trust. This article will cover several methods to find the best personal injury lawyer and tips for choosing the right personal injury law firm in Orange County, CA to represent your case.
Experienced Personal Injury Law Firm
Your first task should be to find a lawyer with experience in representing plaintiffs (called "plaintiffs") in personal injury cases. You might not want to have someone representing you who has only been in a law firm representing insurers. This lawyer might be too familiar with the insurance company and not work hard enough to win your case. A seasoned personal injury law firm in Orange County with some experience (representing personal injury defendants) will be a great asset.
It doesn't matter how easy it is to contact their assistants, it's better to meet with the personal injury lawyer in Orange County face-to-face to discuss your claim. If you are at this stage, bring copies of your police report, financial bills, income information, and any correspondence with the insurance company. A majority of personal injury lawyers do not charge for an initial consultation. At the beginning of your interview, there are some things you should ask the lawyer.
Personal Injury Law Experience
Learn more about the background and experience of the personal injury law firm in Orange County. Ask about the schooling of the personal injury lawyer. However, it's not as important as the experience gained in the real world. Other questions you might ask are:
How many years has the lawyer been practicing?
What percentage of a lawyer's practice involves personal injury cases?
Do you represent plaintiffs or defendants? (businesses and insurance companies, for example)
Has the lawyer worked with the insurance company or the particular adjuster in your case?
Who Will Handle Your Case?
Lawyers work in almost all law firms together to solve cases. Paralegals and less experienced personal injury attorney often handle routine tasks. If work is completed quickly, this can be a benefit. If you are paying an hourly rate, it is better to not have a senior lawyer handle routine paperwork.
Work With a Small Or Large Firm?
How well your case is handled by a law office does not depend on the size of the firm. Although it is possible to believe that a large law firm will make an insurance company pay more, this is not often true. Small personal injury cases can easily be lost in the shuffle of a large firm. Large law firms are also known for spending large amounts of money on unnecessary expenses that could reduce your compensation.
Insurance companies also know that larger law offices are less likely to devote as much time and effort to a personal injury case as smaller ones. In order to convince a busy lawyer to recommend the client, an insurance adjuster dealing with a large firm may offer a lower personal injury settlement offer. A smaller personal injury law firm in Orange County will provide more personal attention. Many of the best personal injury lawyers in Orange County prefer to work with a smaller firm.
However, you must ensure that your important casework is not left to less qualified lawyers. Ask the lawyer who would take care of your case first. Also, which lawyer would you be dealing directly with? Ask for the opportunity to discuss your case with other lawyers if more than one lawyer is working on your case. Ask which parts of your case the primary lawyer will handle personally, and which would be handed over to a paralegal.
Lines of Communication
It is important to choose a lawyer that you can communicate well with. Is the lawyer open to your ideas? Does the lawyer listen to you? Is the lawyer able to clearly explain everything? Does the lawyer give you the impression that he will inform you and listen to what you have to say before making any major decisions?
The willingness of a lawyer to listen to you and your ability to understand may impact how much you can help him or her and how well you can influence how he does his job. Your ability to make informed decisions will also be affected by the lawyer's willingness to explain the facts of your case. Talking to each other can make the whole process less stressful.
Your Settlement Goal
After discussing the facts of the case with the lawyer and the history of negotiations with the insurance companies, the lawyer can give you an estimate of the value of your case and how difficult it might be to get them to pay in the range. Discuss with your lawyer the various approaches you could take to your case and whether they would be willing or unable to do so in the manner you prefer. These options include:
You will receive a settlement amount within a set range with minimal hassle and costs
You should not be able to get more than the insurance company has offered.
No matter how difficult it may be, you should always try to get as much as possible.
You don't have to ask the lawyer to do a particular thing when you hire them. You can always ask the lawyer to alter your approach as the case progresses. Sometimes you may become tired of the whole thing and want your lawyer to end it as quickly as possible. You might also find that the costs of pursuing your case through the court process consume too much of the potential compensation. You may find that your chances of getting a settlement are increasing and you're willing to let the lawyer fight harder than you initially expected.
Personal injury can be an overwhelming situation. Everyone knows that going after your injury case is a long and complicated legal process. The amount of information out there can make it even more difficult to understand your options. And once you hire an attorney, you'll find yourself with another long list of questions. Who is the best personal injury lawyer in California? Is it possible to get back medical expenses? What about lost wages and pain and suffering?
How to Find the Best Personal Injury Lawyers in California
You Can Search Online
Start by using a search engine such as Google to find a personal injury attorney.
Searches can be made by entering terms such as "good personal injury attorney near me" or "best personal injury lawyers in California." If you are in Los Angeles, CA, you can simply type "personal injury lawyer Los Angeles, CA" into your search bar.
Online Reviews
There are many online directories that offer personal injury lawyer reviews. Reviewers should not be limited to the number of ratings or reviews.
Take the time to review the reviews, especially the longer ones. An attorney's long review may give you more information.
Google Maps is another way to search for reviews of attorney. After you have logged in, you can type "best personal injury lawyer in California" to see the results with reviews.
Check the California State Bar Page
A profile on the California State Bar website is a must for any attorney search. You can view their contact information, educational background, and additional details about their disciplinary history if they have one.
Asking the Right Questions During the Initial Consultation
Many personal injury lawyers offer a free consultation, even if they don't advertise it. This is a great opportunity to ask many questions about their practice and your case.
Here are some questions to ask the best personal injury lawyer in California:
How long have you been practicing?
Do you have experience with my case?
Which law school did you go to?
Do you only practice personal injury law?
How long has your only practice of personal injury law been?
Are you under the California State Bar's discipline?
Request a list of their previous victories, both settlements, and verdicts.
What do you think my case is worth?
Contact the Best Personal Injury Lawyer in Orange County
Tenina Law has top-rated personal injury lawyers representing clients against insurance companies. We use proven methods to ensure that they are successful. Our clients enjoy successful results when we prosecute medical, on-the-job, and accident injury cases. Hire our personal injury law firm to help you succeed in your case. Contact us today for more information.