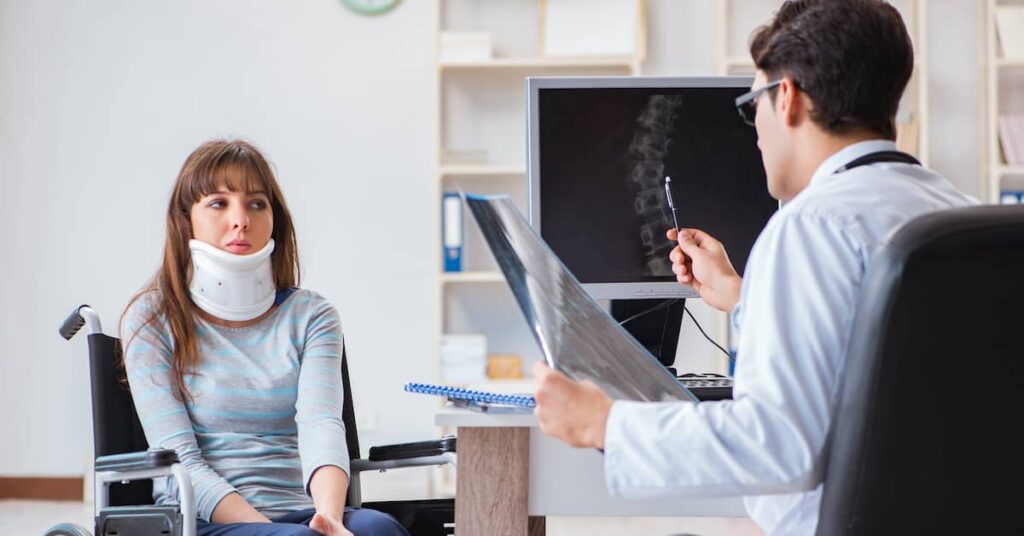 Slip and fall accidents can result in serious injuries. If you've been involved in one, you may be wondering if it's worth pursuing a legal case. It's natural to have doubts, and you may be wondering, "Are slip and fall cases hard to win?" With the right approach and legal representation, it is possible to secure a favorable outcome. In this blog, we'll explore the factors that can affect the success of a slip and fall case and provide tips on how to increase your chances of winning. Whether you're considering taking legal action or just want to understand more about this type of personal injury claim, read on for more information.
Slip and Fall Cases: The Challenges
Most personal injury cases (e.g. motor vehicle accidents) can be proven with footage from traffic cameras, police reports, and mileage reports. Slip and fall cases may not have such evidence.
This means that the case will need to be based on the victim's firsthand account and witness testimony if any. This can cause you to face some difficulties when trying to get damages for your injuries. Ensure that your case meets all requirements for a personal injury claim. You must have evidence of the following:
You owed the defendant a duty to care when you were on their property
Your sustained injuries and damages that led to financial losses
Your injuries and losses were directly caused by the negligence of the defendant
Slip and Fall Accidents: Liability
After you have proven the validity of your case, it is time to determine liability and hold those people accountable. This may be difficult depending on your case. It can be very difficult to win slip and fall cases if you are unable to prove any of the following statements true.
The owner or employee of the property knows the dangerous condition but did not do anything to fix it.
The unsafe condition created by the owner or employee of the premises caused your injuries.
The owner or employee of the property should know the dangerous condition. An honest person in their position would have noticed the problem and taken steps to fix it.
How to Overcome the Challenges of Slip and Fall Cases
According to the National Floor Safety Institute, slip-trip and fall injuries account for more than 1 million visits to an emergency room. Although this shows that slip or trip and fall accidents are all too common, it doesn't make it easier to get monetary compensation for injuries.
You may still be wondering if slip and fall cases are hard to win. A personal injury lawyer like Tenina Law can help you fight for a positive outcome. They will help you to navigate the defense lawyer's attempts to blame you.
How Personal Injury Lawyers Can Help With Your Slip and Fall Case
Interview you to record your account and present your claims in a positive light that could help you get fair compensation.
Interview eyewitnesses to record their accounts for settlement negotiations or trials. They may also be able to review video footage if they are present.
You can protect your rights by ensuring that your case is promptly started under California's statutes and limitations. You generally have three years to file a claim for personal injury. However, there may be some exceptions.
Talk to your healthcare provider about your injuries. Discuss your financial and medical losses from the accident and calculate damages.
Assume all legal responsibilities associated with filing a suit, including knowing what documents to submit and when.
You can protect your rights and interests in a settlement, and you can pursue compensation for your damages.
Don't Try to Handle Your Slip and Fall Case on Your Own – Get Professional Help
If you or someone you love has suffered a slip and fall injury in California, now is the time to take action. At Tenina Law, our experienced attorney dedicate themselves to helping victims of slip and fall accidents get the justice and compensation they deserve. We understand how devastating these types of accidents can be, and we will fight for your rights every step of the way.
Don't let your slip and fall injury go unhandled. Contact Tenina Law today and schedule a free consultation with one of our skilled personal injury attorney. We will review the details of your case and provide you with a clear plan of action to get the results you deserve. With Tenina Law on your side, you can have peace of mind knowing that your case is in the hands of experienced professionals who will get you justice.