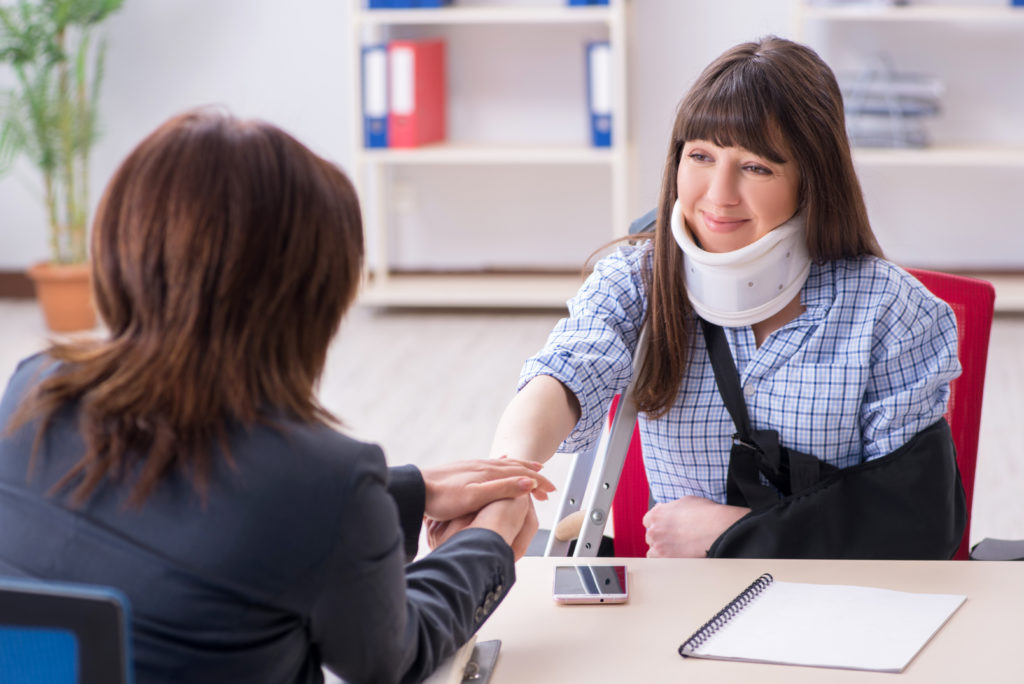 Why We Are the Best Los Angeles Personal Injury Attorney
When you have been in an accident, you have enough to deal with. You shouldn't have to sift through hundreds of personal injury attorneys in LA trying to find the best one for you. One of the things that are highly important when looking for a Los Angeles personal injury attorney is the experience that the firm has in this type of case. Tenina Law has you covered! Rest assured that we have an experienced team for personal injury cases. We are ready to help you get what you deserve.
Personal Injury Cases in LA
California is home to thousands of people who got into an accident every day by the negligence and carelessness of others. Many victims of these accidents suffer tremendous pain and suffering, are unable to work, and incur thousands of dollars in medical bills. They may also sustain significant property damage. Victims could even face a lifetime of lost opportunities and permanent disability due to another's negligence. 
California law permits victims to seek compensation for such and other losses if they are the victim of a preventable accident. Although no amount of money will change the past, it can help victims to manage the financial consequences of an accident and make them feel like they have been held responsible.
Why Work With Tenina Law?
Our Los Angeles personal injury attorneys offer aggressive legal representation to clients who suffered injuries in accidents due to the negligence of others.
Tenina Law is dedicated to protecting the rights and interests of those who have been injured by the negligence or misconduct of others. We also know how to get insurance companies to pay up. 
Our personal injury lawyers also take cases to trial if we are unable to reach a fair settlement in a case. This is to ensure that our clients recover from their losses. Our top-rated personal injury lawyers have earned a reputation for being trustworthy, persistent, and skilled advocates for their clients. They are changing the face of personal injury law. 
Tenina Law's mission is to make sure that victims and their families receive the best financial compensation possible. As well as hold the responsible party accountable for any misconduct or negligence. Preventable injuries can cause life-altering consequences for victims, including financial and emotional hardships. It is important to speak with an experienced attorney who has had success in personal injury cases in Los Angeles, California after suffering an injury.
How a Personal Injury Lawyer Can Help if You Need Compensation
You may wonder how retaining a lawyer can help you as an accident victim. This is especially true if your insurance company has made a settlement offer. Insurance companies care more about their profits than your well-being and will pay as little as they can. To assess the value of their case, accident victims need to know how much they are worth before accepting any settlement offer.
Tenina Law will evaluate your case thoroughly and determine its value. It is important to remember that you cannot just look at medical expenses and pay stubs. You also need to consider the cost of your physical and emotional pain and suffering. As well as the impact that your injuries may have on your future.
7 Ways Our Personal Injury Lawyer Can Help You After an Accident
Find out if you have a claim
Recognize all responsible parties
Find out how much your claim is worth
Gather evidence to support your claim
Negotiate on your behalf with the insurance company
File a lawsuit in the right court
The specific ways a personal injury lawyer can help you will depend on your particular case. 
Some cases do not go to trial. Sometimes, insurance companies will settle claims for a fair amount if an attorney is involved. You must prove fault and identify the responsible party to receive compensation.
While most accidents are not caused by intentional acts, it does not mean that the other party isn't responsible. Our job as your attorney is to prove that the other party caused harm through their actions. We might prove that the other party was at fault and that you were harmed financially, emotionally, and physically by their actions. Our main goal is to review all evidence and prove that you are a victim.
Do I Need a Lawyer for My Car Accident or Injury Case?
Yes, you do. To protect your rights, it is important to consult an experienced Los Angeles personal injury attorney immediately if you have suffered any kind of injury from an accident. 
Do not attempt to speak to the insurance company of the other person. Their goal is to settle the claim for as little money as possible. Many people believe they will be treated fairly if the insurance representative says they want to solve the problem.
You might be told you don't even need a lawyer. After exchanging information, they will offer a small settlement and ask for your release. Insurance companies often push you around using their financial strength. Do not accept any settlement offer without consulting a lawyer.
You could be subject to deadlines or a statute of limitations if you do not have qualified legal representation when handling car accident injuries claims. This could result in your losing the right to pursue a case. You will lose the chance to receive compensation for your injuries if you let the statute of limitations on a claim expire without filing a lawsuit. Even if the damages were caused by another party, this would mean that you will have to pay out of pocket.
Schedule a Consultation Today!
An experienced personal injury lawyer can help you level the playing field against insurance companies. Let's work together to negotiate for you. We can help you file the claim correctly and get you the maximum compensation. Contact Tenina Law today!