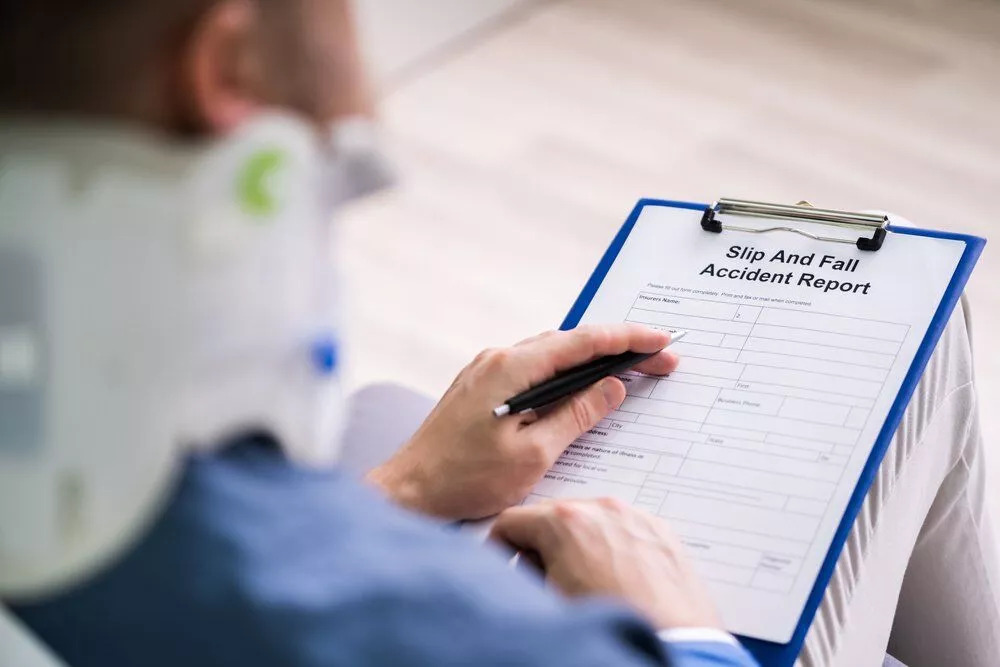 California Slip and Fall Settlements
The average slip and fall injury cost is between $30,000 and $60,000. However, California slip and fall settlements have been known to settle for millions, even billions of dollars. This depends on the severity of the case, the extent of negligence by the premises owner. As well as the quality and experience of the plaintiff's personal injury attorney.
It is normal to wonder how much a California personal injury settlement could be worth if you were the victim of a slip and fall accident. You could end up with a mountain of medical debt depending on how severe your injuries were. These expenses can be complicated if you are unable to work because of your injuries.
Every case is unique when it comes to evaluating your slip and fall injury claim. There is no set value for any given injury and it is impossible to predict the value of your claim. A consultation with Tenina Law, an experienced Los Angeles personal injury attorney, can give you insight into the potential outcome of your claim. 
Factors That Determine the Value of a Slip and Fall Case in California?
While you might think your slip and fall case will be brought to court, most cases settle after negotiations between the parties and their legal representatives. Every case is unique. There are certain factors that can influence the amount of compensation you may be entitled to for your injuries. These factors include:
The severity and extent of your injuries. It is important to be realistic about how severe your injuries are before you seek compensation.
Your income before and after the accident. This is your ability to return to work in a job similar to the one you held before suffering from an injury.
The percentage of your fault or negligence that contributed to the accident.
Your Los Angeles personal injury attorney's negotiation skills.
What Is the Average Slip and Fall Settlement in California?
California's average non-fatal slip and fall settlement is between $15,000 to $50,000 depending on the merits of your case. While fatal accidents frequently settle for over $200,000. The final amount you receive will be based on the weight of your injuries. Your settlement amount is likely to increase the more severe and extensive your injuries are.
What Can the Compensation Cover?
Final compensation may cover financial losses resulting from the accident. You may also be liable for medical costs. Keep a log of all prescriptions and treatments you have received as a result. You may also lose income due to being unable or unable to return to work while you take care of your injuries and recover your health. Your personal injury lawyer in Los Angeles might also add pain and suffering to your damages. This is a harder calculation, but it will be proportional to your injuries. The judge might also award punitive damages if the accident was severe enough.
The amount of fault you are found responsible for the accident will impact the final amount you receive in all cases. The amount of compensation you receive will be significantly reduced if the other party can prove that they are partially responsible for the accident.
Get a Free Consultation to Learn More About the Strength and Validity of Your Claim
There is no formula that will help you determine the value of your claim, but it is possible to use your out-of-pocket costs as a guide. Your slip and fall injury claim must cover all medical bills. Your injury claim may be worth more than your current medical expenses due to future medical needs, pain, suffering, and other forms of compensation.
Although no one can promise a certain amount of compensation, a consultation with a Los Angeles slip and fall lawyer will give you a fact-based assessment of the strength and chances of success. Contact Tenina Law today for a consultation!