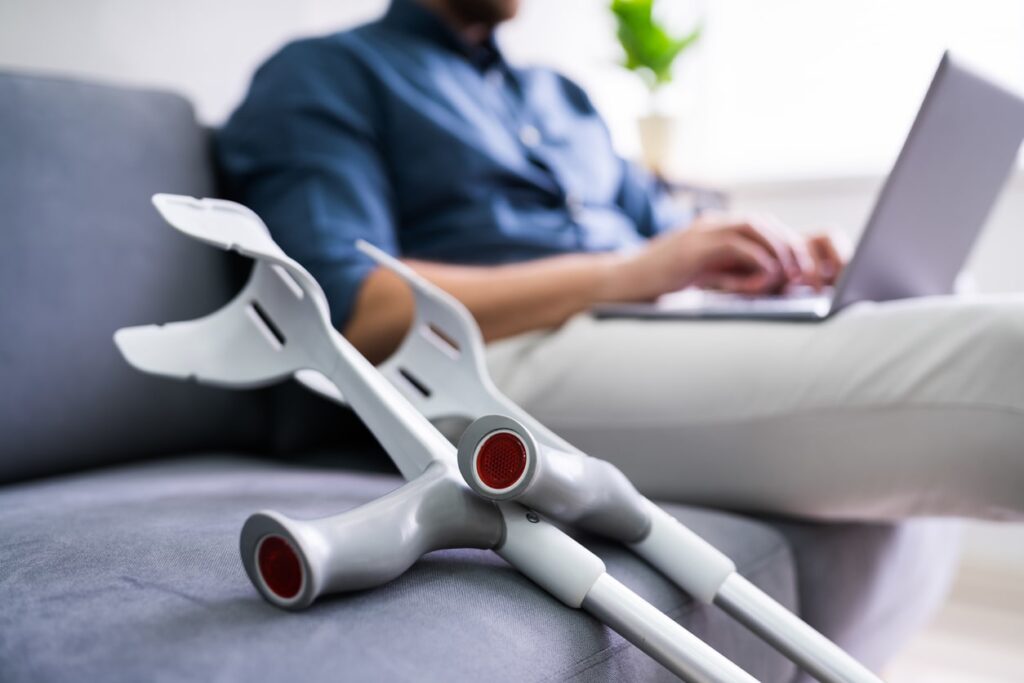 How to File a Personal Injury Claim
You've been injured in an accident and you want to know how to file a personal injury claim. There are both legal and insurance considerations to take into account when filing a personal injury lawsuit because both aspects of your claim affect the other. This guide will take you through the steps in making sure you have all the right information you need before filing a personal injury.
9 Steps in Filing a Personal Injury Claim
Before we get into the details, it is important that you remember that every personal injury case is unique. The timeline for a personal injury case is similar to an accident or injury. However, it can vary greatly depending on the severity, cooperation level of the defendant, as well as the complexity of the case. You can use these steps as a guideline on how to file a personal injury claim. However, most cases settle before reaching the final stage.
1. Seek Medical Attention Immediately
This could mean a visit to your primary care clinic or the emergency room. Although many conditions don't manifest immediately after an accident, it is possible to treat or prevent the most serious symptoms by having an early exam. If a lawsuit is necessary, the early medical records can be evidence by an insurance adjuster or jury.
2. Prepare Documentation
After receiving proper medical treatment, potential claimants should document all injuries, damages, and other medical treatments involved in the accident. It is important to gather evidence about the accident and how it affected victims' lives. It is also important to keep track of any hospital visits, opportunities lost, and medical bills.
3. A Legal Consultation Is a Good Idea
Although many personal injury cases can be settled on their own, larger awards are often awarded to personal injury lawyers. Many personal injury attorney offer free consultations so that claimants can discuss their cases before filing. If you are in California, our Los Angeles personal injury lawyers and San Fernando Valley personal injury lawyers are ready to help you get the compensation you need. Contact Tenina Law today!
4. Investigate the Accident and Injuries
A personal injury lawyer will interview the claimant to find out more about the accident, injuries, and treatment. Attorney will request documentation of any medical treatment received. Personal injury attorney may also work with accident reconstruction experts or other experts in order to build a client's case.
5. Establish Negligence
Neglect is the most common cause of personal injury. A driver who was under the influence of alcohol may be considered negligent. The driver would likely not have ignored the rules of the road and struck the claimant if he wasn't impaired by alcohol. Although it can be difficult for plaintiffs to prove negligence on their own, an experienced personal injury attorney can help them successfully navigate this step.
6. Serve Notice of Claim
Notify all parties about your intention to file suit. A person who decides to pursue a personal injury case must notify them of their intention to file a suit. Known as the "service of process." Usually, a professional server, law enforcement officer, or court official personally deliver the notice.
7. Start Settlement Negotiations
Before the case goes to court, a claimant's lawyer might demand that the defendant's insurance company or attorney make a demand. The attorney will attempt to reach a settlement that is acceptable to both sides when this occurs. Most personal injury cases settle by this stage, but sometimes it is not possible to reach a settlement.
8. File a Lawsuit
Litigation begins when the plaintiff and their lawyer file a personal injury lawsuit in court. The discovery phase will begin, in which each party will investigate the claims and defend the other. It is important that both parties respond honestly and fully to all information requests. It can take up to one year because of the amount of documentation involved in the discovery phase.
9. Attempt Mediation
After the discovery phase is over, the lawyers will have another chance to settle the case. This step is known as mediation. It involves a meeting between the defendant and plaintiff, along with a neutral third party. The mediator will attempt to resolve the case between the plaintiff and the defendant in a way that is satisfactory for both parties. If mediation fails, the case will go to trial.
Hire a Personal Injury Attorney
A person who has been injured or is involved in an accident should be able to focus on their health and well-being. While personal injury claims can help victims get the compensation they need, they can also cause stress and hinder a person's ability to recover.
There are many skilled personal injury lawyers who can help accident victims navigate through difficult situations. Talk to a personal injury lawyer if you or someone you love has been hurt or is in an accident. Tenina Law can provide assistance as you seek to maximize your compensation and strengthen your claim. Contact us now to schedule a consultation to discuss your case!